Every year I look forward to Autumn, forever picturing the beautiful orange and yellow leaves falling on the increasingly frosty ground against an atmospheric backdrop of photogenic mist, much like the picture above. Yet every year, I am always disappointed by the pelting rain outside and bone-chilling cold that seeps into our little flat making Autumn a lot less romantic but also supplying me with an easy excuse to lock myself away under piles of blankets with a hot chocolate and one of the many diverse books that I'm looking forward to reading this Autumn. And this Autumn we are in for a treat with all of the diverse books which are about to drop which, needless to say, I am very excited for. As we are lucky that there are so many, I'm going to focus on the diverse books which I'm personally looking forward to reading but feel free to share others in the comments below or on twitter as usual ❤

True to my usual style in being behind on the latest books, I am still yet to read an Adam Silvera book (I know!!) but am really excited for this. Set in a world where you're notified the day before you're going to die, They Both Die at the End follows Mateo Torrez and Rufus Emiterio who connect through an app called 'the Last Friend' so that they can spend their respective End Day with one another. A speculative YA novel with a gay Puerto-Rican character and a bisexual Cuban character, I'm very excited for this wonderful own voices book.
I've been hearing many good things about 27 Hours but am yet to get my hands on a copy. For those who haven't heard about it yet, it's basically about queer teens and teens of colour in space?? Set over a period of 27 hours, the novel follows Rumour, Dahlia, Nyx, Jude, and Braedan as they attempt to stop a war between the colonies and monsters, prevent human extinction, and hopefully save their home.
Due to be released mid-September, Autonomous is a dystopian science-fiction novel which features a female anti-capitalist, pharmaceutical pirate, Jack, who fights to bring drugs to the poor, and gay couple Joe, a soldier, and Paladin, a military robot. Autonomous follows Jack, Paladin and Joe as they race to stop a drug epidemic that is tearing New York City apart.

Struggling to cope with being top of his class, captain of the debate team, preparing for entry to an Ivy League and being arrested, Justyce McAllistair starts writing a journal to Martin Luther King Jr in an attempt to negotiate surviving life as a young black man. Unsure of where he fits into such a world and whether he can really get away from racism, Justyce finds himself caught in a disastrous cross-fire between him and a white cop. Splashed all over the newspapers, the media demonise Justyce for being black and attack him for a crime he never committed. Rated 5 stars by Naz at Read Diverse Books, Dear Martin expertly captures one of the most important issues of our time in this impressive debut novel from female author Nic Stone.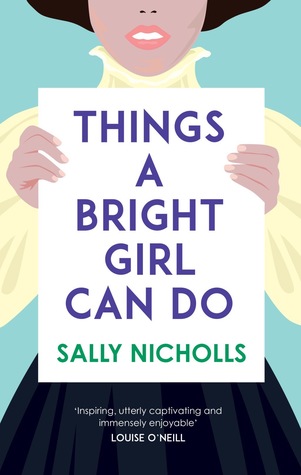 I've got a copy of this book from Netgalley and am looking forward to reading and reviewing it soon! Things A Bright Girls Can Do is a YA historical fiction book which follows the lives of three young women who join in the fight for the vote and find themselves having to ask themselves serious questions about how much they're willing to sacrifice for their rights. I'm not only excited about this as a YA historical fiction, but it also includes two of the main characters entering into a relationship with one another!
I have been hearing so many amazing reviews about Warcross and people absolutely raving about how good it is, so it's definitely one of my must reads for this Autumn. A YA sci-fi book with a young female Asian protag who is not only a hacker but a bounty hunter, Warcross sounds like much, much superior version of Ready Player One with in-game tournaments, spies, sinister plots and a Warcross empire.
Another YA book which is getting a lot of deserved hype at the moment is Little & Lion, which features a black, Jewish, bisexual character who is busy falling love with her brother's crush whilst also trying to support him with his Bipolar disorder. Basically, there's a lot of representation in this book about identities which are increasingly sidelines in YA books so I'm interested to see how they are handled.

Want is another one that I keep seeing popping up. Originally I was sucked in by the amazing cover, but I'm also interested given that it seems a cool ass YA dystopian sci-fi with characters of colour and LGBT representation whilst dealing with pressing issues such as social inequalities, pollution and global warming, and the frightening power of corporations which is set amongst the backdrop of a future Taipei.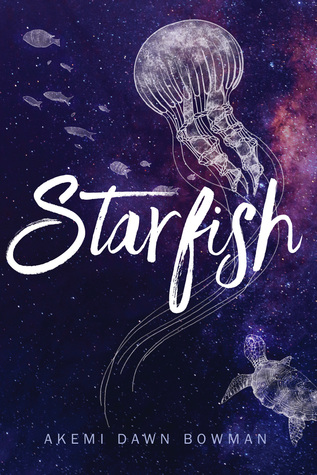 Another debut novel with a beautiful cover, Starfish seems like a wonderful coming of age book which deals with the ups and downs of young Kiko Himura, dilemmas over what on earth to do with your future, finding where you fit in as a person of mixed race, escaping negative relationships, mental health, and finding your own personhood in the big world.
---
What books are you excited about this Autumn? Aside from all of these wonderfully diverse books, I am equally excited about the release of The Book of Dust by Phillip Pullman which is due to be released next month. Having been hyped up since before the summer and seeing it advertised wherever I go, I can barely contain the excitement!