Top 10 Tuesday is a weekly book tag run by The Broke and the Bookish who provide us with a different prompt every week! Anyone is welcome to join in on their blog, in the comments or any other way.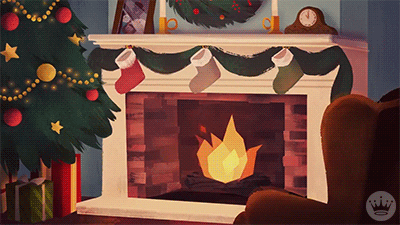 – Top 10 Books on my Winter TBR – 
I haven't done a TBR for a long while, but couldn't resist this week as I already had a list prepared! As the end of the year hurtles towards us, my Goodreads reading challenge for this year reminds me that I have 6 books left to read to complete my goal of reading 25 books this year. So, in true cheating fashion here are the remaining books I need to speed through this month while cuddled up in many blankets.
1. Autonomous by Annalee Newitz 
This is an ARC I got on Netgalley which I am about 70% of the way through. It's one of the Autumn reads I was most hyped about as it alternates between an Asian female pharmaceutical pirate (Jack) and military robot-human military agent pairing (Paladin-Eliasz) hunting her down. It's got lots of very cool science, anti-capitalism, ethics, and LGBTQ rep in it.
ARC; released September 19th 2017
2. Jane Eyre by Charlotte Bronte
I am woefully ignorant of many classics and am on a mission to rectify this! Currently also about 1/3 of the way through. I wasn't sure when I picked it up, but recently discovered it's the one with the wife in the attic so I am intrigued to finally unravel the mystery of Mr. Rochester's wife.
Library Copy
3. Saga Vol. 3 by Brian K. Vaughan and Fiona Staples
Me and my partner have been reading through the Saga series together and absolutely love it. After seeing so much hype about these comics, they definitely don't disappoint. I love the interracial rep and the ghost babysitter, Isabella, is one of my fave characters of all time now.
Library Copy
---
4. The Underground Railroad by Colson Whitehead
Another book that was on my Autumn TBR list, I've been really excited to read this before the end of the year after seeing it discussed during Black History Month. The Underground Railroad follows black female slave, Cora, and her companion as they attempt to journey north via the secret underground tracks during the pre-Civil War Era.
Library Copy
5. Moonshot: The Indigenous Comics Collection Vol. 2
We helped to kickstart volume 2 of Moonshot back in the summer, and it has been sat on my TBR list since then so I have promised myself (and now you) I will read it before the year is done. It's a wonderful collection which focuses on present-day indigenous spirituality and tradition accompanied by beautiful art.
Kickstarted PDF
6. Beyond: The Queer Sci-Fi and Fantasy Anthology 
Again, this has been on my TBR list since March after being recommended by a friend because its full of super-cute and diverse queer SFF stories where we aren't all villains!
PDF
---
7. The Original Blues: The Emergence of the Blues in African American Vaudeville by Lynn Abbott and Doug Seroff
Another book I've had since the summer, The Original Blues explores the emergence of black vaudeville out of minstrelsy in the 20th century and the evolution of some of the best singers we've known. I've done a lot of research into some of the bisexual blues women like Ma Rainey and Bessie Smith before, so I'm looking forward to reading more about them.
ARC; published 27th February 2017
8. Where the Stars Rise ed. by Lucas K. Law and Derwin Mak
Just as I was trying to behave myself and not request anything more on Netgalley, I was surprised to be gifted a copy of this as I wished for it after reading The Sum of Us. An anthology of Asian SFF, it features 23 stories by Asian authors to explore the emotional journeys of life.
ARC; published 8th October 2017
9. Star Wars: From a Certain Point of View
This will be a definite latecomer to the party as its something from my Christmas list. Ever since I heard about the collection, the richness and diversity it brings to the SW universe, and some of the amazing authors who have written for it, I have been super excited to get my hands on it and can't wait until Christmas to finally be able to read it!
---
Trying to read all of these before the end of December sure will be a mission. I read quite slowly but as long as I read at least 6 I will have met my target for the year, as well as read some great book this year. 
Do you have a Goodreads reading challenge? If so, how are you doing on it? Please let me know if you've read any of these books as well! It's always great talking to you all about the things you are reading. 
---