Top 10 Tuesday is a weekly book tag run by The Broke and the Bookish who provide us with a different prompt every week! Anyone is welcome to join in on their blog, in the comments or any other way. 
– Top 10 Book Settings I'd Love to Visit –
Books have always been my main form of escapism from the real world and all my dull real world problems, so naturally, I have a few ideas about which settings I would love to visit (or you know… live forever in). For once, I've gone for some fairly popular options just because they are places that I LOVE and dream of being able to visit.
10. West Egg, Long Island – The Great Gatsby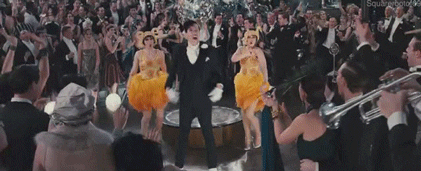 I am a massive sucker for 1920s aesthetics and would love to visit West Egg from Gatsby. Not just to be able to attend one of Gatsby's legendary parties but also to cruise around in a proper vintage car in the sharp '20s fashion and take in the beauty of historic Long Island.
9. The Edge – The Edge Chronicles
I was obsessed with the Edge Chronicles as a child and would love to be able to visit many of the locations there; especially the Deepwoods, Sanctaphrax and the Stone Gardens to meet many of the weird, wonderful creatures that move throughout the world (and avoid the absolutely terrifying ones that will wrap you in a cacoon and eat you or devour your flesh like little piranhas!)
8. Road Trip – American Gods
If there's a book with a bluesy, gritty road trip across America, I'm there. I not only love the entire aesthetic of American Gods (both the book and the tv series), but dream of a day when I might be able to afford to go on an American road trip!
7. El Paso, Texas – Aristotle and Dante Discover the Secrets of the Universe
Whilst I'm obsessed with pretty much everything to do with Ari & Dante… there is a particular scene in which Ari and Dante take a trip in a 1957 Chevy pick-up into the desert, lay on the truck and gaze at the stars. I might have warped expectations from running through the deserts in Fallout under the stars, so I need to urgently clear up the matter and see them for myself. Either way, it sounds absolutely beautiful.
6. Various English Countryside settings – Pride and Prejudice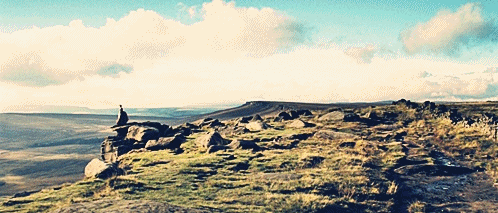 Technically, this is actually achievable for me because I live in England! Well.. mostly achievable because many of the settings in Pride and Prejudice are fictional, but I could visit many of the film sets! I just love the countryside featured throughout both the book and film.
5. Rapture – Bioshock: Rapture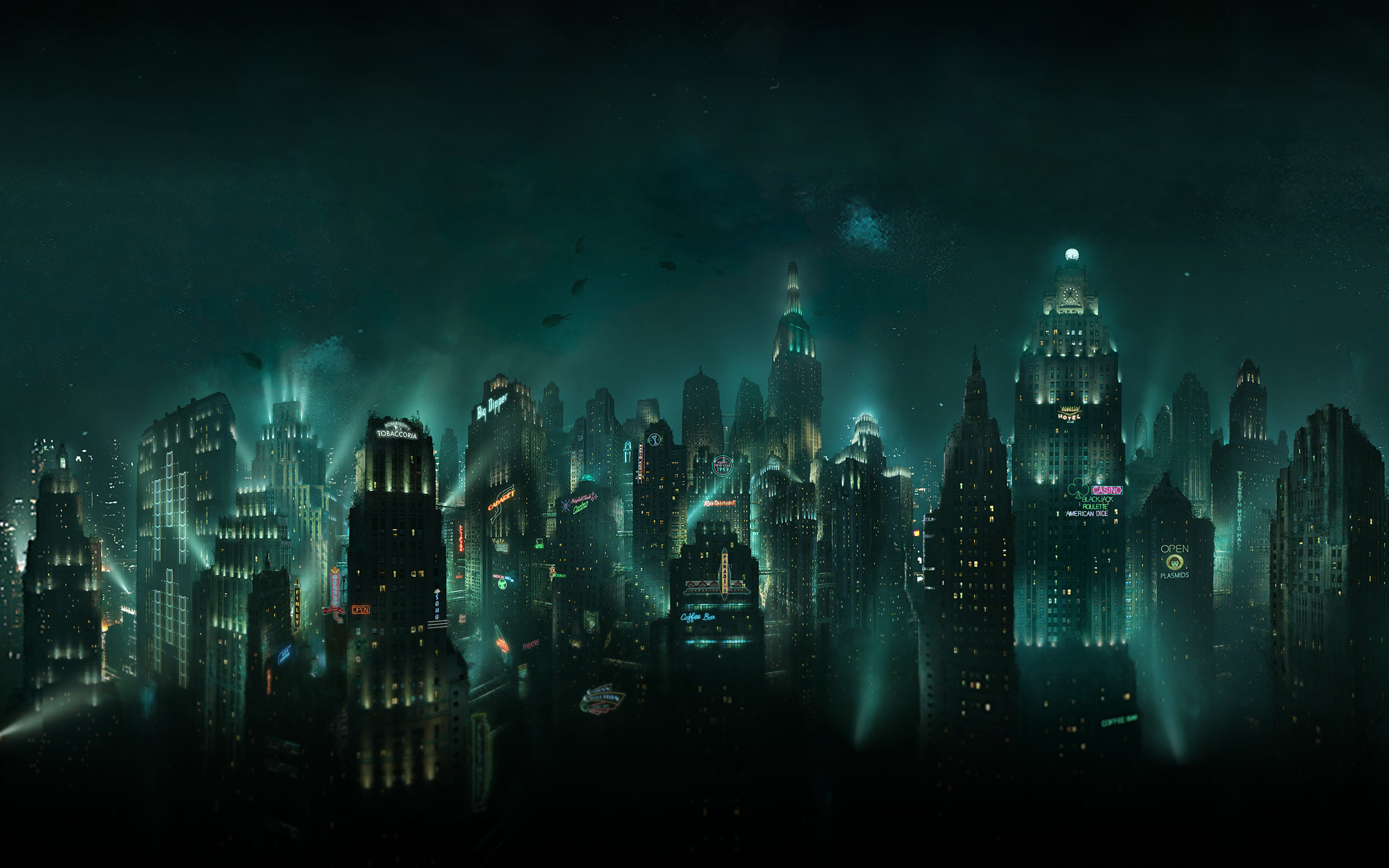 Obviously, I would not want to visit when everything has gone to chaos and there are splicers running around trying to kill you and Little Sisters draining blood, but I do love the Rapture aesthetic SO HARD. I would love to visit before everything went to pot and it was actually a functional place.
4. Lyra's World – His Dark Materials
Another world that I've been completely enraptured by ever since I first read His Dark Materials. I think Lyra's world is one of my favorite fictional worlds. Can you imagine being able to visit for a long holiday to explore Lyra's Oxford and attend the gyptian fairs, trek through Svalbard to visit the panserbjorne, fly up Lee Scoresby's balloon to see the Northern Lights up close, or run through the Savannah grass with the wonderful Mulefa??
3. Any of the Star Wars locations – Star Wars book series
A little bit of a cheat because the films came before the books in this case, BUT I have been raised on Star Wars and it feels unjust to not include it in this list. I would particularly love to take a vacation on Naboo!
2. The Shire / Rivendell – Lord of the Rings
This list wouldn't be complete without some of the settings from the LOTR… I am always torn between being a hobbit and being an elf, so why not visit both locations? The settings are just soooo beautiful, just let me visit before or after all of the Sauron drama!
1. Potterverse – Harry Potter
This is one of the rare times I will happily include Harry Potter on a T10T list because… how could you not. This has been The Dream since I was little and I first entered Potterverse. I have grown up imagining my life at Hogwarts, getting my stuff at Diagon Alley, visiting Hogsmede, looking after magical creatures, and just living in the Wizarding world. I don't think I could only visit though, it would be heartbreaking to have to leave so obviously this is my number 1 choice to just relocate to forever!
---
This list was so fun to do and now I am thoroughly depressed at the thought of never being able to visit most of these places! 
Are there any book settings that you would love to visit? Do we have any of the same choices?
Drop a comment below or post a list of your own and let me know!
---