It's impossible to resist the draw of more Christmas tags, so following Destiny @HowlingLibraries, I'm going to tag myself in this and get my Christmas on!
WHAT IS YOUR FAVORITE CHRISTMAS MOVIE?
It's hard to choose because there are actually so many good Christmas movies now. I think I'd have to say Love, Actually. I never used to like the film, but my partner got me into the Christmas tradition of watching it every Christmas and now I can't imagine a Christmas without it!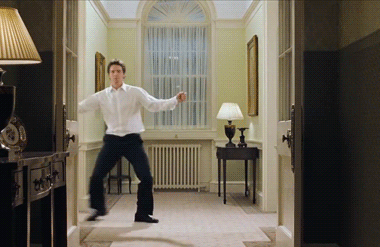 WHAT IS YOUR FAVORITE CHRISTMAS SONG?
I LOVE CHRISTMAS MUSIC. I don't care what anyone else has to say about it. Christmas songs are great. I think my favourite one is definitely Fairytale of New York by the Pogues & Kirsty MacColl
DO YOU OPEN PRESENTS ON CHRISTMAS EVE OR CHRISTMAS MORNING?
Christmas morning. I hate opening presents on Christmas Eve. It's been our tradition to wake up early on Christmas morning, open our stocking presents on the sofa, have something nice for breakfast, and then open presents after breakfast! I don't like rushing the experience xD
WHAT IS YOUR FAVORITE CHRISTMAS SCENT?
I love most Christmassy scents! I like any of the wintery tree smells, frozen cranberry, mulled wine… anything.
WHAT TOPS YOUR TREE?
This is the first year that me and my partner have our own tree so we've just got a cheap little star on the top. Growing up though, my mum used to put her angel on the top that she'd had since she was a child and I'd really like to get something similar for mine!
IS YOUR TREE FAKE OR REAL?
Faaaake. Can't stand real trees. A waste of a good tree and also NEEDLES EVERYWHERE.
HAVE YOU EVER GONE CHRISTMAS CAROLING?
Nope. Never will.
WHITE OR COLORED LIGHTS?
Colour lights are the best. They just make everything look so much happier.
EGGNOG OR HOT CHOCOLATE?
Hot Chocolate all the way! I'm not 100% sure what eggnog is but it sounds gross. Hot Chocolate is my #1 fave thing to drink during the winter! Especially when cuddled up in a blanket while reading a book with my Hot Chocolate with marshmallows and cream!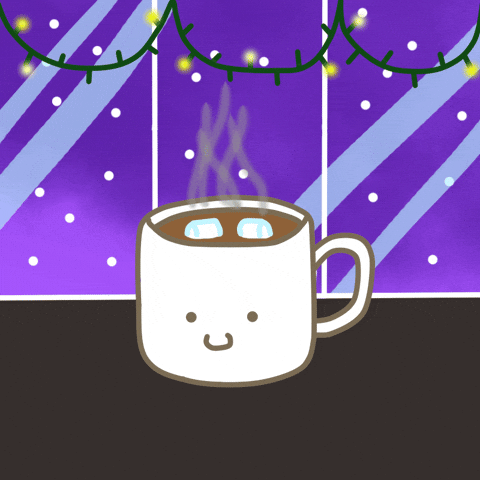 ARE YOU A 'BUDDY THE ELF' OR AN 'EBENEZER SCROOGE'?
Definitely Buddy! Christmas is my favourite time of the year.
WHEN DO YOU PUT UP YOUR TREE/DECORATIONS?
Early, so I can get as much Christmas out of it as possible. I put our tree up midway through November xD
IF YOU COULD TRAVEL ANYWHERE FOR THE HOLIDAY SEASON, WHERE WOULD IT BE?
I would love to go to a super Christmassy place with one of those cute winter lodges with the big trees and the fireplaces! I've never been away for Christmas so it would be nice to experience it at some point.
DO YOU MAKE NEW YEARS' RESOLUTIONS?
I used to make New Year's resolutions, but honestly… like most people, I don't keep them. For the past few years, I've just made super easy ones like… read more books. But by the end of January, they've all been forgotten anyway!
---
If you want to do the tag then consider yourself tagged!! Alternatively, if you don't celebrate Christmas you can adapt it for your own holiday celebration 🙂 
---