Top 10 Tuesday is a weekly book tag run by The Broke and the Bookish who provide us with a different prompt every week! Anyone is welcome to join in on their blog, in the comments or any other way. 
– Top 10 Most Anticipated Releases of 2018 –
I'm skipping ahead a week because I am far too excited about some of the upcoming 2018 releases to sit on my top 10 any longer. I spent a good few hours compiling this list from 2018 YA/YA Fantasy and Goodreads 2018 lists and just couldn't wait to share my top 10 picks with you all! I'm also SO excited that 2018 looks to be a fantastic year for female protags – I'm pretty sure most of the books on this list are female protags!!!!! 
10. The Lady's Guide to Petticoats and Piracy 
Author: Mackenzi Lee
Series: Guide 
Expected Publication Date: October 2018
A sequel to The Gentleman's Guide to Vice and Virtue, narrated by Felicity and featuring travel, pirates, and a science girl gang.
I haven't even read The Gentleman's Guide to Vice and Virtue yet, but I'm already excited for the second installment in the Guide series by Mackenzi Lee. I've heard great things about Guide #1 and to be honest, the title and the brief description for this alone is enough to get me super excited. Say the words petticoats and piracy to me and I.Am.There.
9. The Boneless Mercies
Author: April Genevieve Tucholke
Series: None
Expected Publication Date: October 2018
Farrar, Straus and Giroux has acquired The Boneless Mercies, a genderbent Beowulf re-imagining in which four mercenary girls chase glory and honor by battling a monster that's been terrorizing a nearby earldom. 
There's not much else I need to know about this other than genderbent Beowulf and mercenary girls. It sounds like it's going to be amazing and it's going to be hard waiting until Fall 2018 for this!
8. A Reaper at the Gates
Author: Sabaa Tahir
Series: Ember Quarter 
Expected Publication Date: May 22nd 2018
Beyond the Empire and within it, the threat of war looms ever larger. 

The Blood Shrike, Helene Aquilla, is assailed on all sides. Emperor Marcus, haunted by his past, grows increasingly unstable, while the Commandant capitalizes on his madness to bolster her own power. As Helene searches for a way to hold back the approaching darkness, her sister's life and the lives of all those in the Empire hang in the balance.

Far to the east, Laia of Serra knows the fate of the world lies not in the machinations of the Martial court, but in stopping the Nightbringer. But while hunting for a way to bring him down, Laia faces unexpected threats from those she hoped would aid her, and is drawn into a battle she never thought she'd have to fight. 

And in the land between the living and the dead, Elias Veturius has given up his freedom to serve as Soul Catcher. But in doing so, he has vowed himself to an ancient power that will stop at nothing to ensure Elias's devotion—even at the cost of his humanity.
I've only read the first installment of the Ember Quarter, An Ember in the Ashes, but it was amazing. It's one of the most talked about series at the moment and for good reason. Sabaa Tahir is a fantastic writer and has created a richly diverse world in this series. As it's not released until May I'll have time to read A Torch Against the Night!
7. Legendary 
Author: Stephanie Garber
Series: Caraval
Expected Publication Date: May 29th 2018
Caraval was the first book that I bought when I joined the book blogging community last year. I really enjoyed the premise of the book, although was a little bit let down by the ending of the book, but its definitely an enjoyable start to the series and I am intrigued to see where Stephanie Garber takes the story in Legendary.
6. Warcross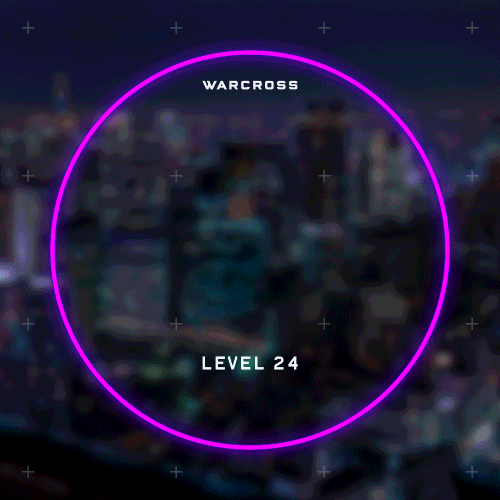 Author: Marie Lu
Series: Warcross
Expected Publication Date: Unknown
There doesn't seem to be much info released yet about Warcross #2. No title, book cover or even blurb has been announced. But Warcross was one of my favourite books of 2017 so I am definitely going to be there for whatever Marie Lu comes up with next!
5. Sky in the Deep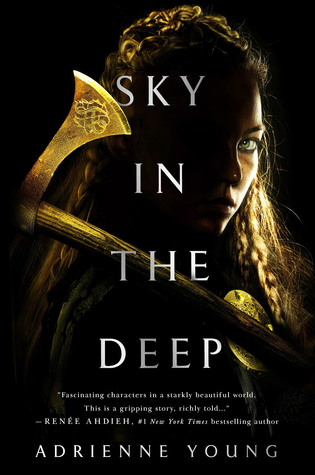 Author: Adrienne Young
Series: None
Expected Publication Date: April 24th 2018
Seventeen-year-old Eelyn's world is war. Raised to fight alongside her Aska clansmen in a generations-old blood feud against the Riki, her life is brutal but simple: fight and survive. Until the day she sees the impossible on the battlefield—her brother, fighting with the enemy—the brother she watched die five years ago. 

Faced with her brother's betrayal, she must survive the winter in the mountains with the Riki if she wants to make it back to the fjord after the thaw. But when she begins to see herself in the people she's been taught to hate, the world Eelyn once knew begins to crumble. And after the village is raided by a ruthless clan many believe to be a myth, Eelyn is given no choice but to trust Fiske, her brother's friend who has tried more than once to kill her. Together, they must end the blood feud between their clans or watch their people be slaughtered. 

A lush, Viking-age inspired fantasy about loyalty, forgiveness, and the definition of family.
I have to admit, I am really excited about this book. I love the idea, the cover is beautiful, and it sounds exactly like the kind of book I will enjoy. Give me anything Skyrim-esque to read and I am all over it, especially when it has a kickass female protag!
4. The Belles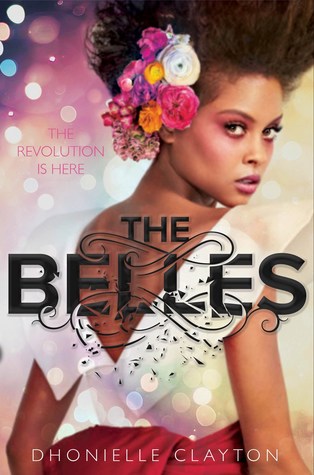 Author: Dhonielle Clayton
Series: The Belles
Expected Publication Date: February 6th 2018
Camellia Beauregard is a Belle. In the opulent world of Orléans, Belles are revered, for they control Beauty, and Beauty is a commodity coveted above all else. In Orléans, the people are born gray, they are born damned, and only with the help of a Belle and her talents can they transform and be made beautiful.

But it's not enough for Camellia to be just a Belle. She wants to be the favorite—the Belle chosen by the Queen of Orléans to live in the royal palace, to tend to the royal family and their court, to be recognized as the most talented Belle in the land. But once Camellia and her Belle sisters arrive at court, it becomes clear that being the favorite is not everything she always dreamed it would be. Behind the gilded palace walls live dark secrets, and Camellia soon learns that the very essence of her existence is a lie—that her powers are far greater, and could be more dangerous, than she ever imagined. And when the queen asks Camellia to risk her own life and help the ailing princess by using Belle powers in unintended ways, Camellia now faces an impossible decision. 

With the future of Orléans and its people at stake, Camellia must decide—save herself and her sisters and the way of the Belles—or resuscitate the princess, risk her own life, and change the ways of her world forever.
The Belles is definitely one of the most talked about releases coming out in 2018. I'm usually put off by books that are talked about over and over again in the book blogging community, and the cover alone was not enough to entice me (although I do appreciate it now!) When I actually took the time to sit down read the Goodreads summary for it though it really peaked my interest so it's one I might actually give in and follow the crowd about!
3. Dread Nation
Author: Justina Ireland
Series: None
Expected Publication Date: April 3rd 2018
Jane McKeene was born two days before the dead began to walk the battlefields of Gettysburg and Chancellorsville—derailing the War Between the States and changing America forever. In this new nation, safety for all depends on the work of a few, and laws like the Native and Negro Reeducation Act require certain children attend combat schools to learn to put down the dead. But there are also opportunities—and Jane is studying to become an Attendant, trained in both weaponry and etiquette to protect the well-to-do. It's a chance for a better life for Negro girls like Jane. After all, not even being the daughter of a wealthy white Southern woman could save her from society's expectations.

But that's not a life Jane wants. Almost finished with her education at Miss Preston's School of Combat in Baltimore, Jane is set on returning to her Kentucky home and doesn't pay much mind to the politics of the eastern cities, with their talk of returning America to the glory of its days before the dead rose. But when families around Baltimore County begin to go missing, Jane is caught in the middle of a conspiracy, one that finds her in a desperate fight for her life against some powerful enemies. And the restless dead, it would seem, are the least of her problems.
Dread Nation is one of my most anticipated releases without a doubt. It's going to be hard to wait until this comes out in April as I keep going back to Goodreads to look at that phenomenal cover and read the description. It sounds AMAZING and I just want to talk to everyone about it. I mean… LOOK AT THAT COVER.
2. Circe
Author: Madeline Miller
Series: None
Expected Publication Date: April 10th 2018
In the house of Helios, god of the sun and mightiest of the Titans, a daughter is born. But Circe is a strange child–not powerful, like her father, nor viciously alluring like her mother. Turning to the world of mortals for companionship, she discovers that she does possess power–the power of witchcraft, which can transform rivals into monsters and menace the gods themselves.

Threatened, Zeus banishes her to a deserted island, where she hones her occult craft, tames wild beasts and crosses paths with many of the most famous figures in all of mythology, including the Minotaur, Daedalus and his doomed son Icarus, the murderous Medea, and, of course, wily Odysseus.

But there is danger, too, for a woman who stands alone, and Circe unwittingly draws the wrath of both men and gods, ultimately finding herself pitted against one of the most terrifying and vengeful of the Olympians. To protect what she loves most, Circe must summon all her strength and choose, once and for all, whether she belongs with the gods she is born from, or the mortals she has come to love.

With unforgettably vivid characters, mesmerizing language and page-turning suspense, Circe is a triumph of storytelling, an intoxicating epic of family rivalry, palace intrigue, love and loss, as well as a celebration of indomitable female strength in a man's world.
I have been a huge, huge, huge fan of Madeline Miller's work ever since I first read the Song of Achilles which is, without a doubt, one of my favourite books of all time. Her writing is absolutely exquisite, her world-building is rich, and her adaptations of classical stories is skillfully done. Circe has been on my TBR since it was first announced and it's definitely one that's going to be a pre-order for me!
1. Records of a Spaceborn Few
Author: Becky Chambers
Series: Wayfarers
Expected Publication Date: July 24th 2018
Hundreds of years ago, the last humans left Earth aboard the Exodus Fleet. After centuries spent wandering empty space, humanity was welcomed — mostly — by the well-established species that govern the Milky Way. Their generational journey came to an end.

But this is old history. Today, the Exodus Fleet is a living relic, a place many are from but outsiders have seldom seen. Exodans take great pride in their community and traditions, but the cultures from beyond their bulkheads have profoundly influenced their own. Those who have not yet left for alien cities and terrestrial colonies are left grappling with questions: What is the purpose of a ship that has reached its destination? Why remain among the stars when there are habitable worlds within reach? How can they maintain their carefully balanced way of life — and is it worth saving at all? Record of a Spaceborn Few unravels this complicated reality through a cast of new voices: A young apprentice unsure of his future. A lifelong spacer who wonders if her children might be better suited for the ground. A planet-raised traveler. An alien academic. A caretaker for the dead. And of course, the Archivist, who ensures no one's story is forgotten.

Set in the sprawling universe of the Galactic Commons, this third standalone instalment of the Wayfarers series travels to another corner of the cosmos — one often mentioned, but not yet explored.
If you've been reading any of my posts this past month, you may have noticed that I cannot stop going on about the Wayfarers series and I will use this opportunity to yet again bring it up. This is my #1 most anticipated release for 2018 and I already know that I will not be disappointed. It's so hard to articulate just how fantastic this series is and how incredible Becky Chambers is as a writer. She is one of the best writers I have ever discovered and the existing two Wayfarers books are incredibly dear to my heart. Another one that is definitely going to be a pre-order and I will actually scream if I could ever get my hands on a signed copy!
---
What are your most anticipated releases of 2018?
Do we have any of the same releases we're both super excited for or have you found some new ones to add to your extensive TBR lists?
Comment below and let me know or tweet me @redrocketpanda
---