2017 has been a huge year for me for a lot of reasons. Not only was it the year where I set up this blog and took my first baby steps into the book blogging community, but I also ran in my uni elections, graduated from university, got my first professional job after a long period of unemployment, discovered I might have fibromyalgia, made loads of new friends, ran a solo panel at Nine Worlds where I spoke in front of 50-100 people about Queer Coding in Disney, celebrated our one year engagement anniversary, oh… and met my GoodReads challenge of reading 25 books this year! I also made my NetGalley account, received my first e-ARC and won my first physical ARC giveaway.
25 books in a year might not seem like much, especially compared to those superhero readers who read upwards of a hundred books in a year, but it was a really great achievement for me. For the past 3-4 years, I couldn't even manage to read more than 5 books in an entire year while I was being crushed under the academic wheel. Setting up this blog, graduating, and becoming more actively involved in the book blogging community has done wonders not just for the amount I can now read, but also for helping to increase my confidence! Before I start sharing my goals for 2018, I just wanted to take a moment to reflect on my achievements of 2017 with you all as well as some of the lessons I've learned this year!
1. Started this blog
This is one of my biggest achievements for this year. It seemed like such a small thing when I first created this blog, but now it's become such a great part of my life. It's been a little bit of a bumpy road but I've learned a lot since my first ever post and I always look forward to posting here now!
2. Read loads more books
It is hard to read a lot when you're studying and I am super envious of those who are able to juggle it all. Finally finishing university has allowed me to spend so much more time reading and I have been able to read 23 more books than I did in 2016!
3. Learned a hard lesson about requesting too many ARCs on NetGalley at once
Oh boy, did I learn. I have only been a member of NetGalley since August and it sure has been a steep learning curve for me. The moment I got approved, I was so excited that I went out and requested as many books as took my fancy which resulted in me being approved for about 12-15 books all at once. I have only managed to get through the majority of these within the past month or so and have resolved to be a LOT more selective with the books I am requesting! For good or bad, NetGalley has already helped me out with that by not allowing British reviewers to "request" books anymore so… this might not be much of an issue for me in 2018, depending on how NetGalley is going to run for international reviewers now.
4. Struggled with blogging anxiety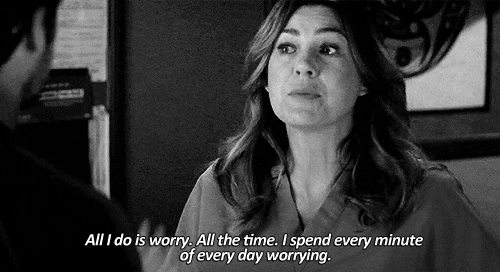 This was something that I really struggled with this year. Despite pouring in lots of time to my blog, I found that I wasn't accumulating many followers or getting many views/comments on my posts. No matter what I tried, my stats stayed quite low and I felt quite jealous of other bloggers who were managing to get upwards of 10 interactions on their posts. I started getting really depressed about this and it hit my self-esteem really badly. It wasn't until I took a step back and worked hard to create a more positive relationship with blogging that I began to see improvements. I no longer feel like a complete outcast in blogging, I feel so much happier with my blog and I always look forward to creating new content! I feel so much less anxious about blogging now and can't wait to continue posting in 2018.
5. Made new friends
This has definitely been one of my favourite things to come out of 2017 and something I hope will continue into 2018. Because I still have quite low self-esteem, I can find talking to new people consistently enough to actually make friends with them really difficult. It has really helped being able to make friends with so many amazing people who are super chill and understanding about mental health, and as a result means that I've been able to spend more time talking to new friends, and a lot less time feeling anxious and guilt-ridden about not interacting with them "enough". All the people I've met at Nine Worlds, in my last year at uni, and on here have been so lovely. It has definitely been a great year for good friends who I definitely want to keep in contact with next year, as well as keep active in the blogging community to make some new ones!
Before we wave goodbye to 2017 and start looking forward to 2018, here's a bit more about my 2017 in review!
First Book of 2017: Divergent 

Average Rating: 3.7 

# of 5 Star Reads: 4
# of 4 Star Reads: 11
# of 3 Star Reads: 9 
# of 2 Star Reads: 1
# of DNF: 3
Best Books of 2017 
Worst Books of 2017
---
How has your 2017 looked?
What changes do you want to make for 2018?
Comment below or tweet me and let me know!
---