I cannot believe that 2018 is only 3 days away now! This year has gone so quickly – it seems like only yesterday when I first created this blog in March, then I disappeared for months to write my essays and do exams, graduate, got a job, then it was Christmas and now it's almost the new year! I've been trying to spend that weird in-between Christmas-New Years period preparing for 2018 as there seems so much to get ready. I've been trying to speed through and get all my 2018 prep pages done for my bullet journal, but so far my 2017 in review and 2018 cover page took me an entire evening to do, so… good luck to me.
The other part of my 2018 prep has, of course, been to create some reading and blogging goals for next year! It's going to be the first new year that I see as a book blogger so I'm taking full advantage of the chance to see what everyone else's plans are for the next year and set myself some goals. Although I've been blogging for less than a year, I feel like I've already learned so much and discovered much more about myself as both a reader and a blogger. The main thing I've learned is YOU DO YOU! It seems like so many of us spend so much time feeling like we have to do things a certain way in order to 'fit in' with the book blogging community, but I feel like 2018 is definitely the year where we're going to start doing the things that make us happy rather than feeling pressure to do the same thing as others ❤
 Go Your Own Way
Whether you're new to the book blogging community or have thousands of followers and have been around a while, we've all felt the pressure to read the most talked about books. I have such major FOMO sometimes and feel like I'm missing out by not reading some of the most talked about YA books like Six of Crows or the ACOTAR series. There have been times where it's really gotten to me because I feel like although we talk a lot about diversity as a community, we don't always support bloggers who make an effort to read outside of these popular books. In 2018, I want to work on not feeling pressured to read the same books as everyone else and supporting other bloggers who are trying to do something different ❤
2. Read 50 books
I managed to read a total of 26 books this year, and am aiming for at least 50 for next year. I'm no longer a student and am only working part-time, so there's lots of time for reading!
3. Beat the Backlist
I didn't hear of Beat the Backlist until this month through the Life & Lit facebook group (which is amazing, you should join!) and it's perfect for helping me work through my back catalog of books. I've already created lists of my TBR owned books, series I would like to finish, and an 'old-new-shelf' on GoodReads to help me work out those poor books that have been hanging around for the past year just waiting to be read!
4. Balancing ARCs, backlist, and new releases
This one is SO HARD. I find it really difficult to juggle between these three, but I have come up with a new plan for 2018. Each month I'm going to set reading goals in my Bullet Journal with at least 1 ARC, 1 backlist book and 1 new release to ensure I'm not spending too much time wading through ARCs or accumulating loads of new releases.
5. Treat myself to more books and book-related purchases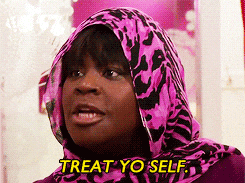 This might seem so weird to many of you who are currently on a book ban, but I am absolutely terrible at buying myself new things. I'm that person who is like "oh no, I can't buy this £5 book" but then will spend £15 on crap at the supermarket. For 2018, me and my partner have set aside a leisure budget each so that we can actually spend some of our money on worthwhile things – and for me that's books! 
6. Make more friends in the book blogging community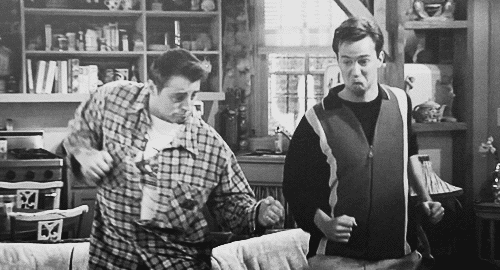 I have met some super chill people since I started blogging and I want to make sure I keep this up in 2018. Book blogging is such a nice way to connect with people, especially as someone who only works 2 days a week and struggles to get out to meet people IRL. As part of this, I want to keep discovering new blogs, leaving comments on posts, and building up friendships with you all!
7. Themed Reads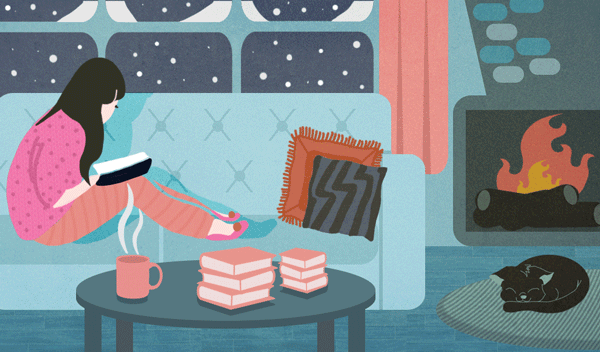 I am terrible at themed reads, and I feel like I really miss out on some great opportunities to read books outside of my comfort zone or join in holiday-related themed reads. Last year I missed out completely on Black History Month, International Women's Day, and Halloween Reads. I want to try and read more themed books for these events to break up the year.
8. Limit Diversity Tick boxing
This one is a really difficult one. As someone with a marginalized identity and from a marginalized background, I love diverse books. I want more people to read diverse books. But I don't want reading diverse books to simply become a tick box exercise or something which accumulates social capital in the book blogging community. Of course, we should we reading more diversely and celebrating those diverse books, but we need to be doing so in a way which isn't tokenistic. I've found that I tend to read diverse books anyway, for the most part, and personally, I found it really difficult to take part in things like Diverse Book Bingo. I felt like I was forcing myself to read particular books, just so I could tick it off the list or say that I had read it, and that's something I'm not comfortable doing. I would rather continue to be accountable for the types of books I'm reading.
9. Be More Adventurous with Books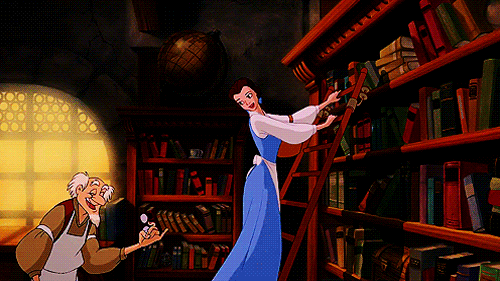 This year, I read quite a good spread of YA fiction, science fiction, fantasy, comics, non-fiction, and classics but, once again, fell into the hole of picking up books that I had seen being talked about a lot. Next year, I want to try to explore some of the lesser talked about books and take a chance on some which I don't know anything about!
10. Continue Using the Library
Whilst I definitely want to treat myself to buying new books, I also love the library. I started going a lot over the last few months and was delighted to find that my local library had so many new books. I managed to pick up both Warcross by Marie Lu and An Ember in the Ashes by Sabaa Tahir there! Using the library not only helps limit the amount of money spent on books and helps to avoid feeling sad about wasting money on books I might not even like, but also supports my local libraries!
---
What are your goals for 2018?
What bad habits do you want to ditch?
---