Top 10 Tuesday is a weekly book tag run by The Broke and the Bookish who provide us with a different prompt every week! Anyone is welcome to join in on their blog, in the comments or any other way. 
– Top 10 New to me Authors that I Read in 2017 –
2017 really was the year of exploration for me and it's something I definitely want to continue into 2018. Being able to read more meant that I was able to branch out and discover loads of new authors and their wonderful works. I love this week's T101T topic because we often spend a lot of time celebrating the books we love, sometimes without ever really celebrating the very authors who created those books. So, here are some of my favourite author discoveries of last year!
10. Veronica Roth – Divergent Series
I picked up the Divergent series after really enjoying the films at the end of 2016. They were the first books of 2017 that I read, and I absolutely steamed through the first book in the series; Divergent. I love the world that Veronica Roth has created with all of the different factions and it's a world I would love to know more about prior to the events of the first book. Not gonna lie, I'm not a massive fan of Roth's writing. There were times when I really struggled with the writing, found the characters flat and the tone of the books immature. But, I did really enjoy the first two books in the series and look forward to reading the last two installments this year. Also, getting those Goodreads links up meant I also just discovered she's added loads of extra books to the Divergent series so now I am SUPER excited about that.
9. Harriet Ritvo – The Animal Estate
My supervisor first introduced me to Harriet Ritvo's writing early on in my undergrad dissertation research and I am a big fan of her work. I used the Animal Estate extensively in my dissertation and was lucky enough to actually meet her at a conference at King's College London last year. She is a wonderful writer whose work I find very accessible and enjoyable to read. For anybody who is interested in the history of animals, animal categorization, and animal mythology I would really recommend Ritvo's books.
8. Charlotte Bronte – Jane Eyre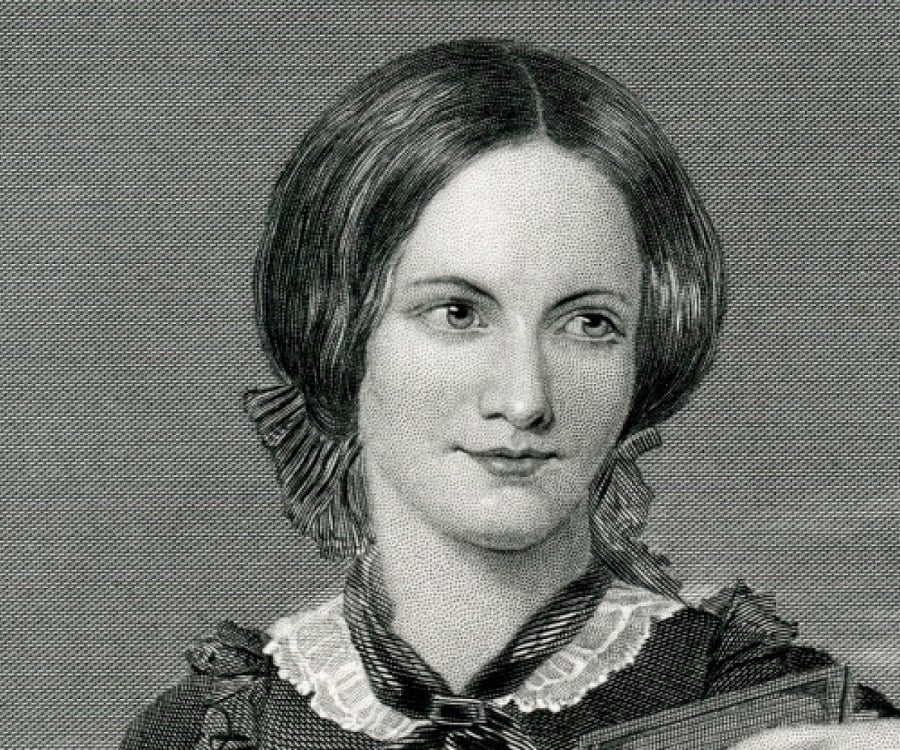 It took me until I was 25 years old to pick up my first ever Charlotte Bronte book. My experience with classics is very limited as I had a very disastrous time at school and am only just properly branching out into classics outside of Pride and Prejudice!
7. Kate Moore – The Radium Girls
Kate Moore's The Radium Girls was not only one of my favourite books of 2017 but it was also voted the best History & Biography of 2017 in the Goodreads Choice Awards. I managed to get this as one of my first e-ARCs on Netgalley and I'm so thankful to the publishers because it is a phenomenal book. Although it's a historical biography of 'Americas Shining Women', Moore's writing is not dry in the way that other historical writers are. She writes with such sensitivity and tact in an engaging manner that rightfully earned her the Goodreads Choice Award.
6. Lucy Hounson – Starborn
I picked up one of Lucy Hounsom's books, Starborn, completely by chance. It was given to me as a free copy in my goodie bag from Nine Worlds and I'm glad that I was! As a teenager I didn't read many fantasy books and tended to not pick them up as a young adult either, so Starborn is not a book that I would likely have picked up of my own volition. However, once I decided to give it a try I got really sucked into the world of Naris and couldn't put Starborn down. Hounsom's writing is not only really enjoyable, but she is also really friendly and engaged with her fans on twitter, which is always a complete bonus. I can't wait to pick up the next book in the series, Heartland, and continue to engage with Hounsom's work.
5. Kiran Millwood Hargrave – The Girl of Ink and Stars
I am such a fan of Kiran Millwood Hargrave. I picked up the Girl of Ink and Stars on a complete whim in Waterstones last year because I loved the cover and was intrigued by the story premise, and I'm happy that I did. Millwood Hargrave is a truly talented writer and such a nice person. I'm looking forward to reading her second book, the Island at the End of Everything, sometime this year!
4. Sabaa Tahir – An Ember in the Ashes
I don't think any list of 2017 authors would be complete without Sabaa Tahir. Her Ember Quartet series is A* and a lot of the hype surrounding her is definitely deserved. She's a brilliant writer who has created a really exciting, thought-provoking and well-written world for us to delve into and she has also said some extremely good words about diversity. Super excited to get my hands on A Torch Against the Night this year.
3. Noelle Stevenson – Nimona
LOVE NOELLE STEVENSON. She is such an adorable and precious human who makes the most wonderful comics. One of my best friends bought me Nimona for me last year and I'm pretty sure it only took me half a day to read it. I loved it so much I just couldn't put it down. I love her illustration style a lot, her characters are kickass, and her stories are heartwarming. I'm kicking myself that I still haven't found time to read Lumberjanes yet, but I am committed to getting round to it this year!
2. Marie Lu – Warcross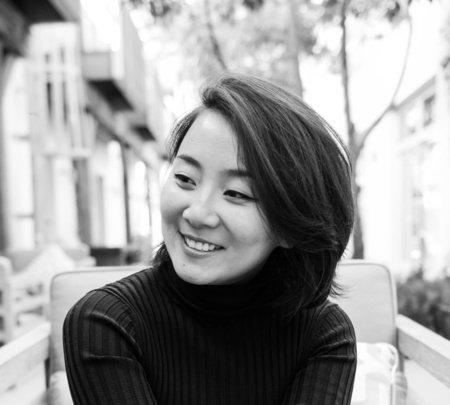 So far, the only book I've read by Marie Lu has been Warcross. The moment I put it down, I immediately got on Goodreads to check out what else she's written and was immensely happy to find out about the Legend series. I'm so glad to have discovered Lu through the book blogging grapevine and I'm really excited about all the hype that has building about her, both as a result of the release of Warcross last year and the upcoming Batman: Nightwalker which is due to be released this year.
1. Becky Chambers
Obviously, Becky Chambers was going to be number 1 on my list. I think her and her Wayfarer series is going to be number 1 on my lists for a good while to come. I literally love everything about her. Her writing is PHENOMENAL. The depth of the world building just astounds me, her characters are super diverse and well-rounded, her knowledge of spacey things is A*, and she is just a super cool person who likes to play video and tabletop games. I know I sing her praises a lot and probably hype the books so much that you are all tired of hearing about it, but I honestly cannot contain my Chambers Fan Clubisms.
---
I immensely enjoyed writing this list. It's been so fun to write about the authors for a change, rather than just the books. I've loved learning more about each author, the diversity of the works they create, and what I can look forward to from them in the future.
Drop a comment below and let me know who your fave new to me authors of 2017 were!
---