Top 10 Tuesday is a weekly book tag run by The Broke and the Bookish who provide us with a different prompt every week! Anyone is welcome to join in on their blog, in the comments or any other way. 
– Top 10 Books I Meant to Read in 2017 –
This one was harrrddd to pick only 10 books for because like most other readers I am guilty over an overflowing TBR list. There were a few books that I picked up at the end of 2016, as well as early in 2017, that I never ended up reading last year as I kept buying more… So, in no particular order, here is a list for you all to witness my shame!
10. Confluence by Paul McCauley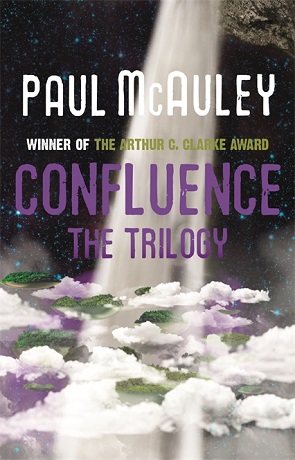 Confluence is a book for free that I got in my goodie bag at Nine Worlds in 2016. It is a huge book (966 pages) that takes up so much space on the bookshelf, but I haven't been able to get rid of it because it sounds like something I would really enjoy. I don't know much about the book other than its blurb which describes it as an SF book about the post-human planet of Confluence that is seemingly inhabited by some kind of alien race who in search of knowledge about their ancestors and the machines which oversee their world. I am determined to read it for 2018 and finally check off my reading challenge to read something over 900 pages!
9. The Night Circus by Erin Morgenstern
The Night Circus has been on my list ever since I first got my Goodreads in 2012! Every year I have been meaning to finally get round to it. I thought 2017 would be the year but it wasn't, so 2018 must be!
8. Station Eleven by Emily St. John Mandel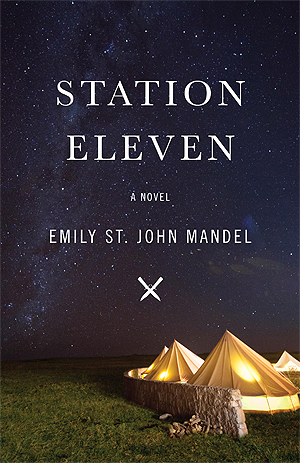 I bought Station Eleven with my Christmas money back in 2016 and was super excited to read it. The premise of this science fiction book sounds really interesting and I love the cover. Unfortunately, as I bought it has a Kindle edition it's fate was to forever live in my kindle library which I rarely ever remembered was there so it got entirely forgotten about!
7. I'll Give You The Sun by Jandy Nelson
I'll Give You The Sun was one of my first ever book blogger related purchases early in 2017. I had seen so many other bloggers talking about it and just had to have it, only for it to sit on my shelf gathering dust all year.
6. The Gentleman's Guide to Vice and Virtue by Mackenzi Lee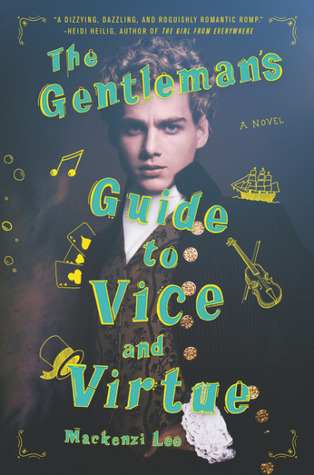 I feel like I am sooooo late to The Gentleman's Guide party. Despite having almost entirely missed the train, I am determined to read it this year just so I can work out what all the fuss was about!
5. Black and British: A Forgotten History by David Olusoga
Black and British: A Forgotten History was one of my most important purchases of 2017 and I am absolutely kicking myself that I didn't make time for it last year, even during Black History Month. It's one of the reasons I want to pay more attention to themed months this year as it would've been perfect to read then, or, y'know, at any point in 2017. Another one I am committed to finding time for this year.
4. Red Rising by Pierce Brown
A friend of mine gave me a copy of Red Rising in November last year completely out of the blue because she thought I would really enjoy it. I really wanted to make time for it at the end of 2017, especially when I saw how hyped everyone has been about the Red Rising Saga, but sadly just didn't get time towards the end of the year.
3. To the Lighthouse by Virginia Woolf
To the Lighthouse, as well as the following 2 books, were all books I got on sale at the bookshop near my university in 2016. I chose all 3 very diligently, excitedly escorted them home, displayed them proudly on my coffee table, only to never pick them up to actually read… I promised I'd read them in 2017 but never got round to it. 2018 will be the year for all 3 though.
2. White Teeth by Zadie Smith
White Teeth will be my first ever Zadie Smith novel and I am completely here for it. I've heard such fantastic things both about Zadie Smith and White Teeth!
1. The Beautiful and the Damned by F. Scott Fitzgerald
---
What are the books that you promised yourself you'd read in 2017 only to never find the time?
Comment below or tweet me

@

RedRocketPanda and let me know!
---