Top 10 Tuesday is a weekly book tag that was run by The Broke and the Bookish but has now moved to That Artsy Reader Girl. Each week she provides a different bookish theme those deep-seated desires to list! Anyone is welcome to join in on their blog, in the comments or any other way. 
– Top 10 Series I Want To Read In 2018 –
The topic for this week is actually 2018 goals, but as I've already done those I thought I'd share with you all some of the series I either want to complete or start reading this year. I am awful at starting series and never getting round to finishing them due to burnout so this list has ended up more of a top 14 than top 10!
1. Divergent (2/4)
My partner bought me the Divergent series last year as I loved the films. I only managed to finish Insurgent before I felt a bit of Divergent burnout and never got round to picking up Allegiant. I'm not a massive fan of Roth's writing and didn't particularly enjoy Insurgent, but I'm prepared to power through Allegiant to get to Four's book.
2. Ember Quartet (1/4)
I read the Ember in the Ashes late last year after seeing so much praise for the series and really enjoyed it. I'm hoping to pick up A Torch Against the Night soon, especially with A Reaper at the Gates being released this April!
3. Guide (0/2)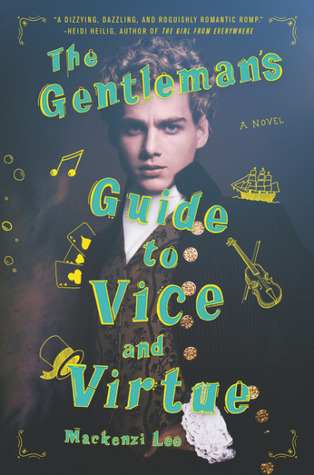 This is a series I am yet to even pick up even though I've been really intrigued by The Gentleman's Guide… The split decisions between people loving and hating the book have made me want to pick it up even more and see for myself! The second book in the series, The Lady's Guide to Petticoats and Piracy, has been announced for release in October 2018.
4. Red Rising Saga (0/6)
A friend gave me a copy of Red Rising last year and I have been so excited to read it. I've heard nothing but good things about the series from other book bloggers, especially in the leadup to the release of the 4th book, Iron Gold, this January!
5. Legend Trilogy
Another series I'm yet to even start, but at least there are only 3 books in this one! I treated myself to a copy of Legend in my post-Christmas book haul after enjoying Warcross. It was my first Marie Lu book and I'm excited to delve into more of her work.
6. Worldmaker Trilogy (1/3)
I received a free copy of Starborn in my Nine Worlds 2017 goodie bag and decided to give it a try. Last year, I wasn't really interested in fantasy but I'm really glad that I gave Starborn a chance. Not only has it got me into Hounsom's Worldmaker trilogy but also pushed me to try more fantasy books – all of which I've loved!
7. Rebel of the Sands Series (0/3)
Another series to start in 2018… (wish me luck!) but this time Rebel of the Sands has been on my TBR for quite a while! The covers are absolutely gorgeous and I just really love the sound of the entire series. Hero at the Fall is due to be released March 6th 2018.
8. Sand Omnibus (0/5)
Another one that's been on my TBR for quite a long time. I'm not 100% sure if this is a series I want to get into. If anyone has any thoughts on this one and whether it's worth reading, please let me know!
9. Miss Peregrine's Home for Peculiar Children (1/3)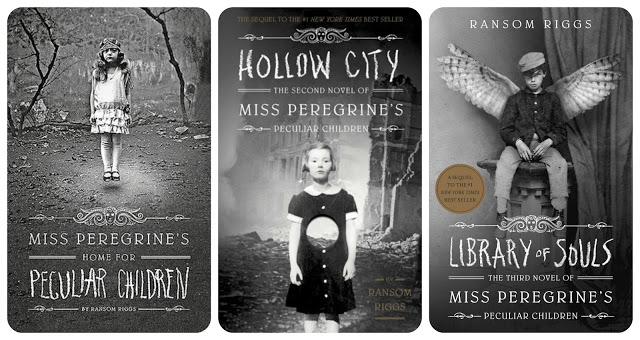 I really loved the first book in this series when I read it 2 years ago. I loved the creepy pictures throughout the book and quite enjoyed the story, but for some reason never picked up Hollow City and got a bit put off the series when the film was released.
10. The Old Republic (1/4)
The Old Republic is my favourite era of Star Wars and I love the MMORPG, but I'm not sure how I feel about these books. I read one of them out of order a number of years ago and didn't love it, but I love TOR enough to give the rest of the series a go.
11. ACOTAR (0/4)
ACOTAR is one of those series that I never had any interest in reading at all. But after being in the book blogging community for almost a year now, I feel like I just can't escape from people talking about it?! In the end, I cracked and picked up A Court of Thorns and Roses & A Court of Mist and Fury in a charity shop today for super cheap just so I can satisfy my own curiosity!
12. The Mortal Instruments (0/6)
Yet another long series that I thought was a good idea to plan to read! I'm yet to read any of the Mortal Instrument books but I watched the City of Bones film the other week and surprisingly absolutely loved it, so I'm really looking forward to picking this series up!
13. The Edge Chronicles (4/12)
Realistically, I know that I'm not going to be finishing the Edge Chronicles anytime soon but these books are part of one of my favourite series of all time and I am determined to read them all at some point. I've owned the Twig Saga since I was a child and am part of a very small contingency of young adult fans who still love them. They are absolutely fantastic though and I think everyone should at least read one!
14. Dragon Age Series (0/5)
I LOVE Dragon Age and was thrilled when I found out about the book series. I own a few lore books about Dragon Age which I pore through so I'm definitely excited to get my hands on anything that feeds my Dragon Age obsession and expands my knowledge of the universe.
---
Sooo… this writing this list has made me realize that I haven't even started most of these series, so I feel like finishing all of these series in 2018 is definitely not going to happen. But I will feel like I've achieved even if I just start some of them!
Let me know if you've read and loved any of these series, or any that you really disliked!
Are there any series you've promised yourself to start or finish this year?
Comment below or tweet me

@

RedRocketPanda and let me know!
---