I am super pleased that Aurora tagged me in this brilliant tag because firstly, it's amazing and secondly I wasn't able to post anything for #IWD yesterday so this will have to suffice as my little contribution! I usually always focus on the same books so for this I'm going to try to bring you something a little different this time with my answers!
1- Your favorite female author
This one is impossible to just pick one author for so I'm going to pick Becky Chambers (author of The Long Way to a Small, Angry Planet) and Madeline Miller (author of The Song of Achilles). As I'm sure you've all heard in my previous gushes, I just love every single thing about Becky Chambers and her books. They offer such diverse, complicated, interesting and flawed characters. And of course, I have to choose the author of one of my all-time favorite books and fellow awesome Historian.
2- Your favorite heroine
Definitely Lyra Belacqua. I adored her as a child and felt a really strong connection to her. Like me, she always spoke her mind, challenged authority, stood up for others, followed her heart and would never be dissuaded when she set her mind to something. Yet, she is also hopelessly stubborn, arrogant at times and needs to learn a good lesson in listening before speaking. I was literally heartbroken when they released the movie because in my heart I always believed I should have been Lyra! :')
3- A novel with a feminist message
I struggled with a few things in Juliet Takes a Breath but I did love how absolutely, unapologetically and lovingly feminist it was. JTAB is a fantastic exploration into the world of feminism through the eyes of young Latina Juliet who makes some very astute observations about that world. As a person of colour, Juliet wonders if there is a place in feminism for her and the entire book is about her experiences with white feminism, coming of age, experiencing QTIPOC love, and loving herself.
4- A novel with a girl on the cover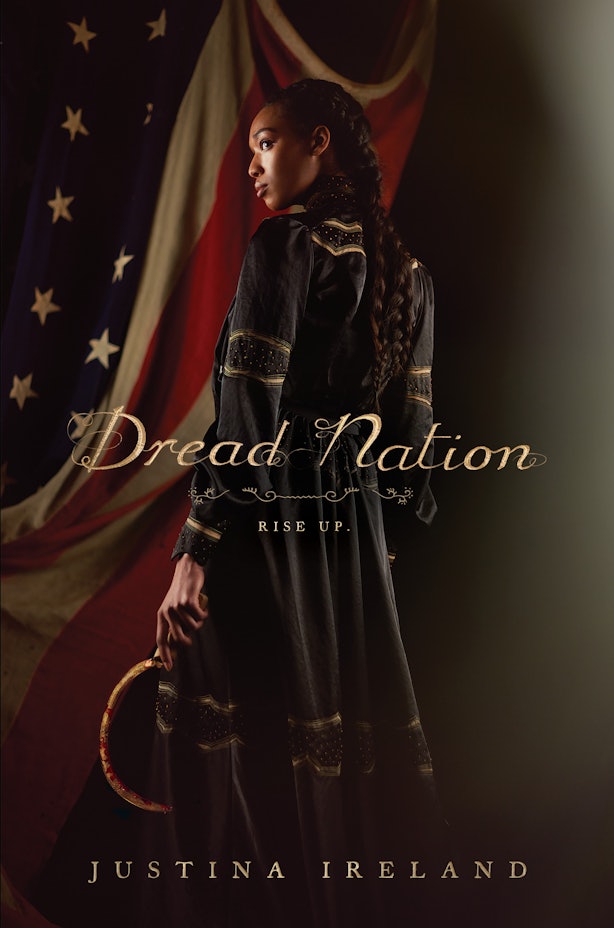 Ok. So, I haven't actually read Dread Nation yet but I absolutely fell head over heels for that cover. It made me instantly want to get a copy of Dread Nation, more than anything else about the book (although obviously, I love everything about it). More covers like this, please!
5- A novel featuring a group of girls
It's not a novel but I just finished reading Lumberjanes Vol. 1 so how could I not talk about it for this?! Lumberjane's is such a wonderful, empowering comic full of diverse characters who all bring something unique to the hardcore lady type table.
6- A novel with an LGBTQIAP+ feminine character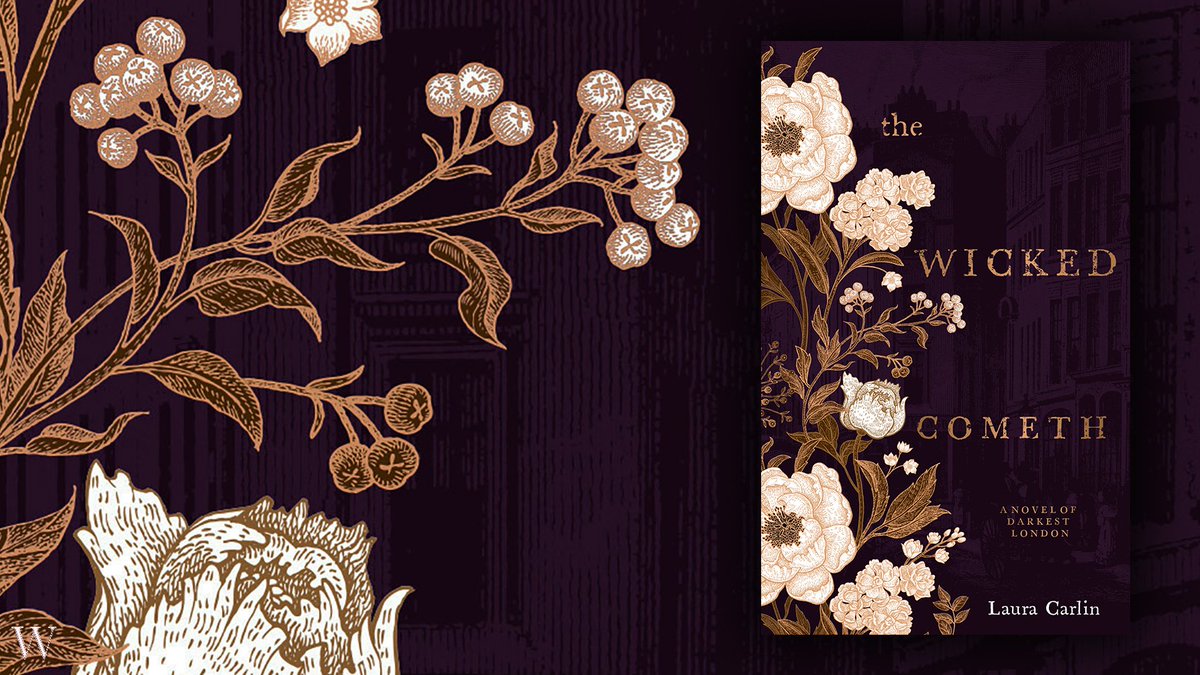 The Wicked Cometh has two feminine women in a relationship with one another which was really nice to see! Even though there are a few books with LGBTQ+ feminine women they often end up in a relationship with someone who is butch (or no one), so it's always great to see feminine women getting together in adorable relationships. It's also historical fiction so even more win!
Side note – this tag was originally created by a French blogger and translated. It has just occurred to me that it might just be "LGBTQIAP+ female character" but I'm sticking with my interpretation of it as a feminine character.
7- A novel with different feminine POV
I don't usually read books with different points of view, let alone different feminine (or female) points of view. The only ones that come immediately to mind are the A Song of Ice and Fire series. I loved how many different female perspectives we got throughout the books including Caitlyn, Arya and Sansa Stark, Daenerys Targaryen, Asha Greyjoy, Brienne of Tarth, and the Sandsnakes. I thought it lent itself really well to being able to depict a lot of different types of women along with all of their complexities.
8- A book where a girl saves the world
I wanted to offer something different for this one because I honestly feel like these women did save the world in many ways. I read Kate Moore's Radium Girls last year and it absolutely blew me away. It tells the heartbreaking story of America's 'shining women' who handled radium paint every single day until it slowly and painfully disintegrated their bodies. The fight that these women had to go through in order to make the Powers That Be listen to the harmful effects of Radium saved so many people's lives that I think they deserve the title of saving the world.
9- A book where you prefer the female sidekick to the male MC
I'm really fortunate that most of the books I find myself reading nowadays are a) written by women and b) have female main characters. It's not often that I find myself reading something reading books with male MC's anymore (which I am more than happy with). So for this, I'm going to be out the well-trodden example of Harry Potter because, my god, do I detest Harry. The entire series is about how Harry's entire life, success, and progress is propped up by the amazing women in his life. His mother, McGonnagal, Hermione, Ginny, Mrs Weasley, Luna, Tonks… The list goes on. All of whom are vastly more interesting than him.
10- A book written by a male author and featuring a female character
I'm sure Melanie will be ecstatic to see me include Skullsworn on this list and I'm more than happy to oblige because Skullsworn is a fantastic book with a great female MC. Written by Brian Staveley, Skullsworn follows Pyrre as she embarks upon her trial to prove her loyalty to the god of death, Ananshael, and become one of his priestesses. It was such an interesting and enjoyable book, and I loved Pyrre!
Hope you all have enjoyed this tag as much as I enjoyed doing it! I won't tag anyone just as I've been doing a lot of tags recently and don't want to throw more at anyone. But if you loved this too then please do it and let me know!
---