For anyone who's even heard about THUG, you'll know that it's a phenomenal book and one that has been dubbed a 21st-century classic, for good reason.
Sixteen-year-old Starr Carter moves between two worlds: the poor neighborhood where she lives and the fancy suburban prep school she attends. The uneasy balance between these worlds is shattered when Starr witnesses the fatal shooting of her childhood best friend Khalil at the hands of a police officer. Khalil was unarmed.

Soon afterward, his death is a national headline. Some are calling him a thug, maybe even a drug dealer and a gangbanger. Protesters are taking to the streets in Khalil's name. Some cops and the local drug lord try to intimidate Starr and her family. What everyone wants to know is: what really went down that night? And the only person alive who can answer that is Starr.

But what Starr does or does not say could upend her community. It could also endanger her life.
Winner of the Goodreads Choice 2017 for debut Goodreads Author and Young Adult fiction, the William C. Morris award 2017, and Waterstone's Children's Book Prize 2018, and with THUG movie currently in development, it seems that Angie Thomas is taking over the world! (yay)
The Event
I was lucky enough to grab a ticket to a special event held by Waterstone's to celebrate the success of THUG while Angie is in the UK and which I got to attend with Wendy (WhattheLog).  For £14, my ticket included entry to the event; a Waterstone's exclusive edition of THUG with a deleted scene, character notes, a short story, and an extract from On the Come Up; AND the chance to get my book signed.
The event in itself was fantastic. I've never watched any videos of Angie before so I was surprised at just how funny, personable, eloquent and relatable she was. The entire time I was either captivated by her words or crying with laughter, but always enjoying what she had to say. I've chosen three things to share with you all that really stuck with me during Angie's talk:
Code Switching – Angie spoke very candidly about her experience's of having to move between two different world's, just like Starr. She spoke of always being concerned with how she presented herself to people in her white-dominated school for fear of being called ghetto, aggressive, bossy and the importance of being able to share these experiences openly through the character of Starr. I thought it was also interesting how she mentioned that code-switching is often a universal experience for many marginalized people who feel like they constantly have to act a certain way in order to escape stereotypes.
Seeing herself represented – When asked the question what kinds of books Angie saw herself in when she was growing up, she immediately responded that it wasn't books that she saw herself in but Hip Hop. The greats of Hip Hop and Rap have clearly played a huge role in Angie's life, and I know this is a major theme in her new book On the Come Up which I'm really looking forward to reading when it's released in 2018.
Acceptance of Black people, not just Black culture – Angie used a lot of examples of how black culture is becoming much more accepted and embraced by others, ranging from cultural appropriation to a love of Hamilton, but is frustrated by how black people are still not accepted and, in many cases, are still not treated as people.
Strength in community – my favorite quote of the night had to be this, in response to people calling those who care about social justice 'snowflakes': "Remember, an avalanche is just a bunch of snowflakes that banded together". Seeing people, especially young people, coming together as activists who are able to speak up against injustices gives Angie hope for the future. Rather than be ashamed, it is something that we should all be proud of and encouraged. As she said, young people are the leaders of tomorrow.
And last but not least, I got to meet Angie!!!!! It was terrifying and I literally just mumbled hello, how are you and asked her to sign my books but it was amazing nonetheless!

The Giveaway
In order to win this lovely signed copy of THUG please enter via my Rafflecopter which opens Wednesday 28th March 2018 and closes on Saturday 28th April 2018! You can do a number of things to get more points including commenting on this post, following me on WordPress, following me on Twitter, retweeting the giveaway, and adding me on Goodreads! The giveaway is open to everyone 🙂
Good luck to all entrants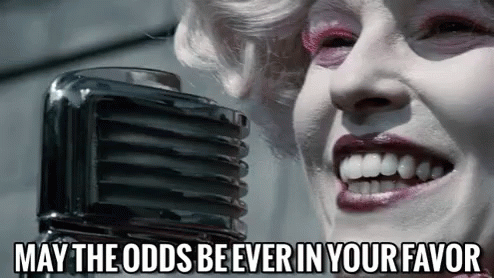 ---