Top 10 Tuesday is a weekly book tag that was run by The Broke and the Bookish but has now moved to That Artsy Reader Girl. Each week she provides a different bookish theme those deep-seated desires to list! Anyone is welcome to join in on their blog, in the comments or any other way. 
– Top 10 Video Games –
I'm back with Top 10 Tuesday! I haven't done it for almost a month partly because I haven't had much time recently and partly because I wasn't feeling the past few topics. This week though is a freebie prompt which I've been really excited about, especially after seeing Mel's post about her top 10 video games. I posted up a poll on twitter asking what topic you'd like to see me do this week and video games won with 57% of the vote, so that's what you're all getting for this week 😉
Like Mel, I have been a video game lover for a long, long time – practically my whole life! Although reading is one of the great loves of my life (obviously), so is gaming. I was bought my first ever gaming console, a Gameboy, when I was about 6 or 7 years old and I've never looked back. Since then I've owned most of the Gameboy variants, Playstations 1-4, Xbox 360, DS/3DS, and gaming computers. I love being able to visually escape into a different world where I can become completely immersed in someone else's life and being able to share those experiences with other gamers in a way that you just can't do with books. I've managed to pick 10 games which are my absolute favourite so here they are in no particular order.
10. Left 4 Dead 2 – Valve – PC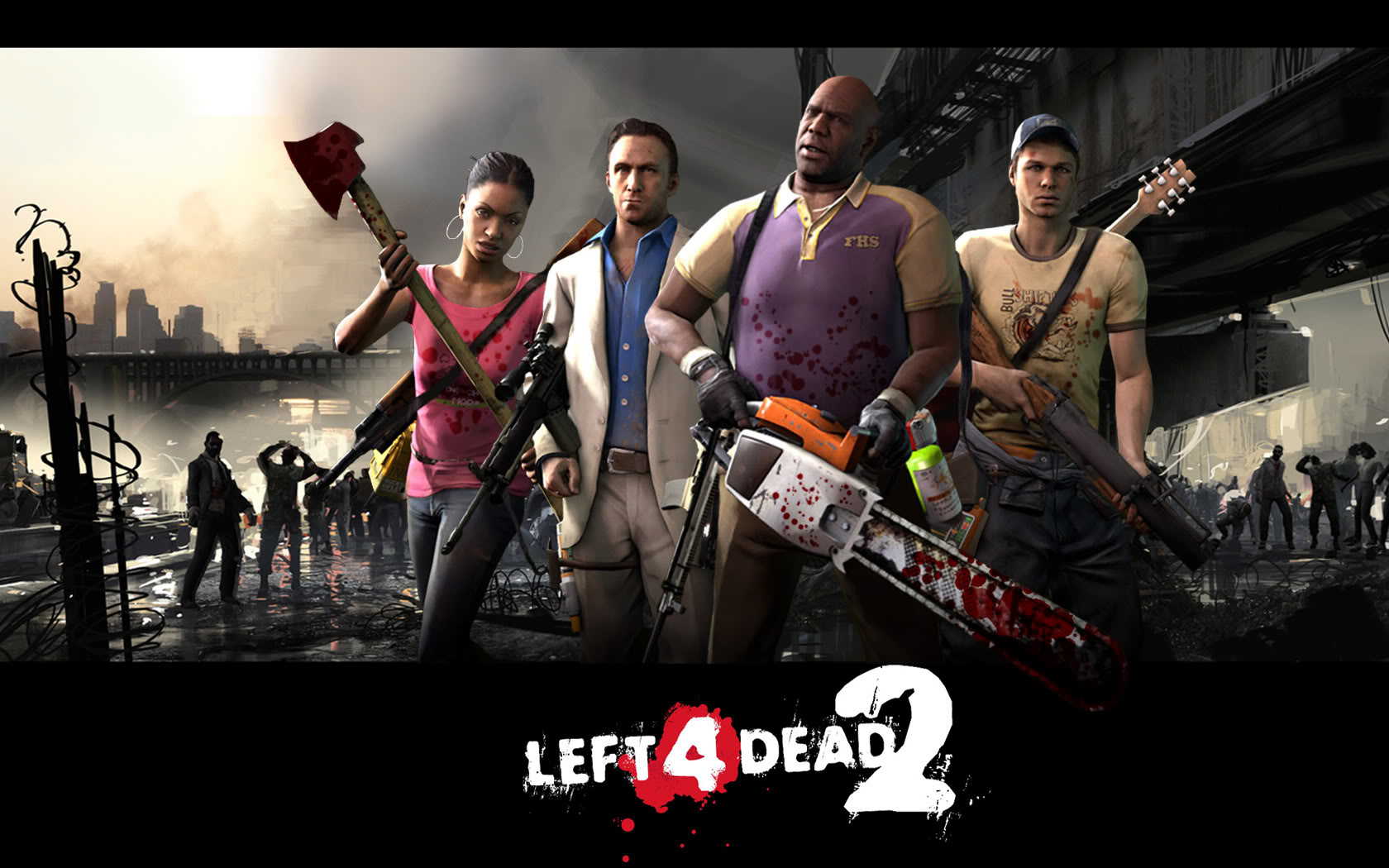 I fucking love L4D2. It was actually my first ever foray into online gaming and PC gaming so it holds a special place in my heart for that reason. It took me quite a while to get any good at PC gaming but the hours and hours and hours of time I put into L4D2 really helped me to get decent at playing. Although I love L4D2 to pieces, I sadly haven't played it for a number of years now due to the number of asshole boys who play it. When I first started playing I managed to make some really good friends who I would online with but when I returned to PC gaming last year those friends had all moved on and the few times I tried playing online again with strangers I basically got so much shit from other players that I quickly gave up. I still love L4D2 though so if any of you ever want to game with me then you can find me as Tazius on Steam.
9. The Misadventures of Tron Bonne – Capcom – PS1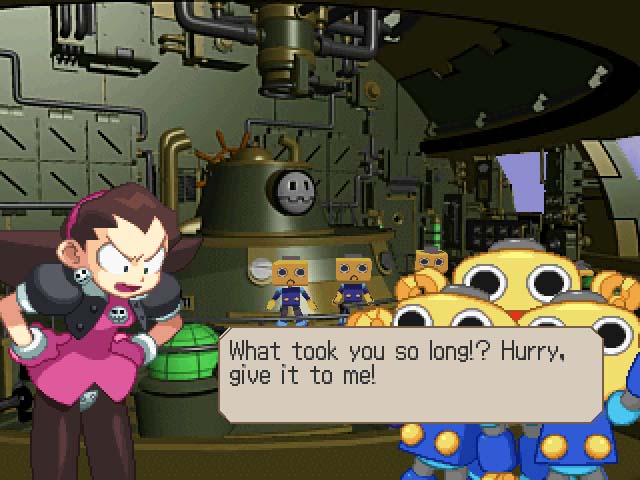 The Misadventures of Tron Bonne is such a good game but I have never seen anyone talking about it?? It was one of the first PS1 games I think I ever played and I must have replayed it multiple times. You play as Tron Bonne, an air pirate anti-hero, as you attempt to raise/steal 1,000,000 zenny to pay off a loan and save your family. Tron is assisted by an adorable hoarde of Servbots (minions before minions) who help you on your missions. Each Servbot has a distinct personality and you can uncover more within your air ship as the game goes on as well as use them to play mini games! So, so, so good and I still think about it all the time.
8. Fallout: New Vegas – Bethesda – Xbox 360
I adore the Fallout franchise more than I can describe. I haven't played the very early games but I have played Fallout 3, Fallout: New Vegas, and Fallout 4. Part of why I love the Fallout franchise so much is the 1940's wartime/post-apocalypse aesthetic, the soundtrack is to die for, and I love the use of the VATS system, Pipboy and just the general gameplay of Fallout games. It was so hard to choose one to feature on this list as I love them all but I think New Vegas just wins by a margin for me as I really love the combination of the general Fallout aesthetics with the Vegas casino setting.
7. Pokemon Crystal – Nintendo – Gameboy Colour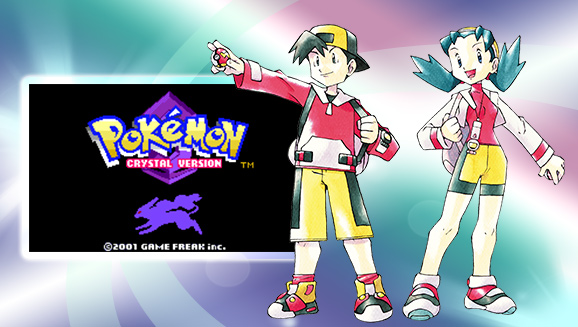 No favourite video game list is complete without at least one of the Pokemon games and I had to choose Pokemon Crystal because it hurts my little nostalgic heart so hard. Pokemon Red was the first ever video game that I played on my brick-sized Gameboy Original back when I was about 6-7 years old. I was obsessed with Pokemon from then on. I collected all the trading cards, toys, games, clothes, stickers… literally anything Pokemon and I had to have it. I loved Pokemon Yellow as you got to have Pikachu follow along behind you but it was Crystal which really stole the show for me. Having a gameboy game in colour was the most amazing thing to tiny little me and I fell in love completely with all of the Pokemon. To this day it's still my favourite Pokemon game because of the Pokemon, settings, and plot! It was also the first time that I could actually play as a female character as well which made my little heart so happy. Cyndaquil as starter Pokemon forever.
6. Star Wars: The Old Republic Online – Bioware – PC 
SWTOR is the only online game I really play anymore because I've found it mostly safe from asshole gamer boys and it's my absolute favourite Star Wars period. I originally fell in love with The Old Republic through The Knights of the Old Republic Games and couldn't believe that they chose TOR to make into an MMORPG. I love being able to completely immerse myself in the SW universe, play a number of different species and classes, and experience so many different stories. I am still yet to finish my first playthrough let alone move on to the expansion games because I am trash but one day… one day I will get there.
5. Spyro 2: Gateway to Glimmer – Insomniac – PS1
I don't think that any gaming list is complete without a Spyro game and I had to include my favourite one, Gateway to Glimmer. Spyro is another PS game which I used to spend so much time playing and replaying without ever growing bored of it. I have so many nostalgic memories of the world and countless hours spent collecting all of those orbs! Also, can I just say how excited I am for the re-release of the first 3 Spyro games????
4. Animal Crossing: New Leaf – Nintendo – 3DS
*sobs about how much I love New Leaf* I don't even know what to say about AC:NL because it's just SO PERFECT. I adore my little town and all my little villagers (shoutout to Melba who is my one true love). It also holds a special place in my heart as you can invite your friends to your town and go to the island to play lots of games together. I have so many fond memories of playing AC:NL with my partner and my best friends ❤ Long Live Animal Crossing!
3. Where In Time is Carmen Sandiego? Great Chase Through Time – Brøderbund Software – PC
This game. This game is TOO.FUCKING.GOOD. I'm pretty certain that I actually discovered it after we played it at school and I completely fell in love with it. I have been desperate for another copy of it to play as an adult because I just remember how good the game was. You get to travel through loads of different time periods in pursuit of the great villain, Carmen Sandiego, as she messes with time. You collect clues in each time period and setting to piece together what she's up to. Games like this honestly helped me to develop my love of history ❤
2. The Sims – EA – PC
I have been here since the beginning and the Sims has taken over the past 20 years of my life. I just cannot get enough of the Sims games and love them to pieces. I remember the first time I ever played the first Sims games and was completely blown away by it. I actually developed a full-on addiction to The Sims as a child because why the hell would you want to do your homework when you could build pretty houses and have DRAGON PETS (no but really when the hell is EA going to bring back Makin' Magic?!) I've owned pretty much all the expansion packs but still haven't played The Sims 4, mostly because it's expensive and also I am very, very unhappy with how money-grabbing EA has become. Good job The Sims 3 is still as amazing as ever so I'm happy to keep playing that!
1. Dragon Age – Bioware – PS4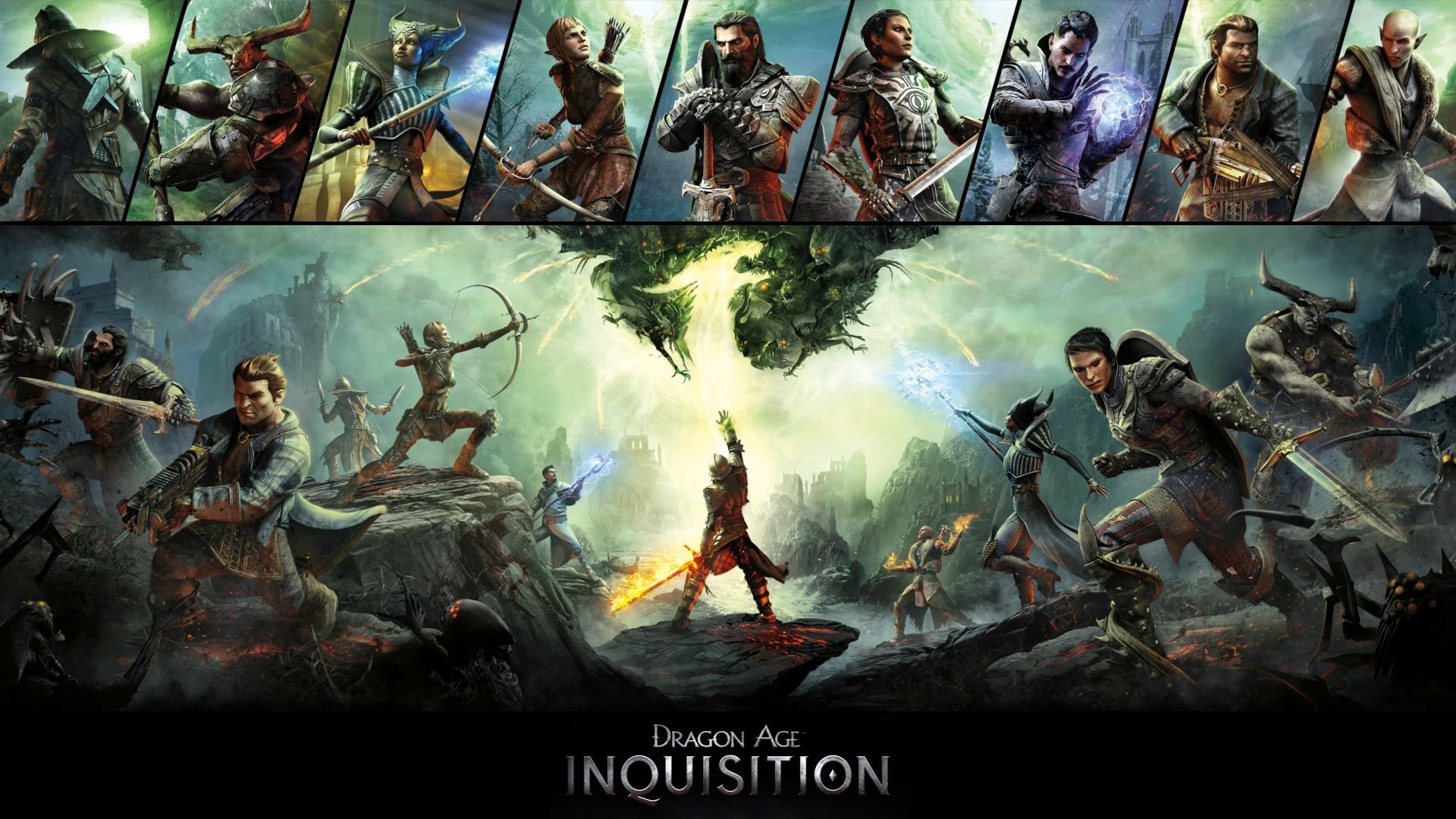 I am ALL ABOUT the Dragon Age series and honestly, I could talk for days about how much I love the Dragon Age games, especially Inquisition. I cannot even verbalize why these games are so good because they just are. Play them! Also Dorian 4 eva.
---
Honorable mentions to 007 The World is Not Enough (N64), Pokemon Snap (N64), Pokemon Stadium (N64), and Bioshock (Xbox 360) as well. I have so much love for these games and it was super hard to cut them out of my top 10 but they still have my love ❤
---
Hope you all enjoyed my T10T Freebie List!
What are your some of your favourite games?
Do we have any in common?
If gaming isn't your thing, what is your next favourite thing aside from reading?
---