I was nominated by my wonderful new friend, Kate @ The Backwards Bookshelf, for this brilliant Bookish Academy Awards tag in perfect time for this week's book tag Thursday! If you didn't already know, I love book tags so feel free to tag me in any as well as letting my know if you like doing them too!
Best Actor (Best Male Protagonist)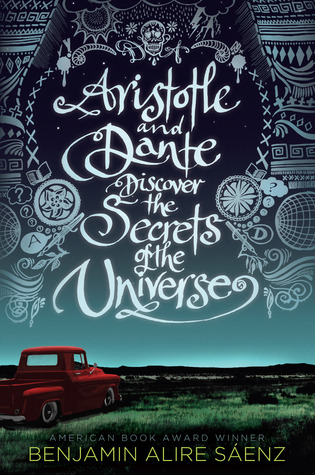 This one was a hard one to pick for me because, ngl, I don't really give a fuck about male protagonists usually. At least 90% of the books I read have female protags, so actually trying to think of a male protag takes some time. I'll choose both Ari & Dante for this though because they're both babes and I love them equally.
Best Actress (Best Female Protagonist)
I've almost finished reading Failure to Communicate so you all better prepare yourselves for some major gushing about how amazing this book is. Part of what makes me love it so much is the female protag, Xandri, who is an autistic xeno-anthropologist. Having a character like Xandri in a book has been so overwhelming for me and I love her to pieces. I've never read such a fantastic portrayal of someone with autism in a book and Xandri is completely 100% kickass too.
Best Cinematography (Best Plot Twist)
I have to pick Illuminae for best plot twist because this book not only kept me up until the early hours of the morning reading it but it had me gasping super loud and waking my poor partner up multiple times.
Best Costume Design (Best Book Cover)
There are so many beautiful book covers that have been coming out lately that it's so hard to choose for this one. I've chosen Circe, especially as my edition is the beautiful shiny edition that is proudly being displayed on my shelf at the moment, and Dread Nation. Dread Nation's cover was the one thing that made this book really grab my attention and made me desperate to read it!
Best Supporting Actor (Best Male Sidekick)
Same issue as with choosing for the male protags but I would probably choose Will as my fave male sidekick.
Best Supporting Actress (Best Female Sidekick)
I was reminded how much I adore Johanna Mason in Catching Fire when I re-watched it last year. I know she's not really a 'sidekick' but she's one of my favourite non-MC female characters and Jena Malone is such a fantastic actress as well so I would nominate both Jena/Johanna for Supporting Actress/Female Sidekick.
Best Original Screenplay (Most Unique World/Plot)
As much as I loathe J.K Rowling now and as much as it pains me to cop out and choose Harry Potter as an answer for something, I can't think of a world that I love as much as Potterverse. Although there have been loads of stories about witches and wizards I don't think there's ever been anything like Potterverse nor a world which I still have a massive soft spot for. Just keep J.K away from it.
Best Adapted Screenplay (Best Book to Movie Adaptation)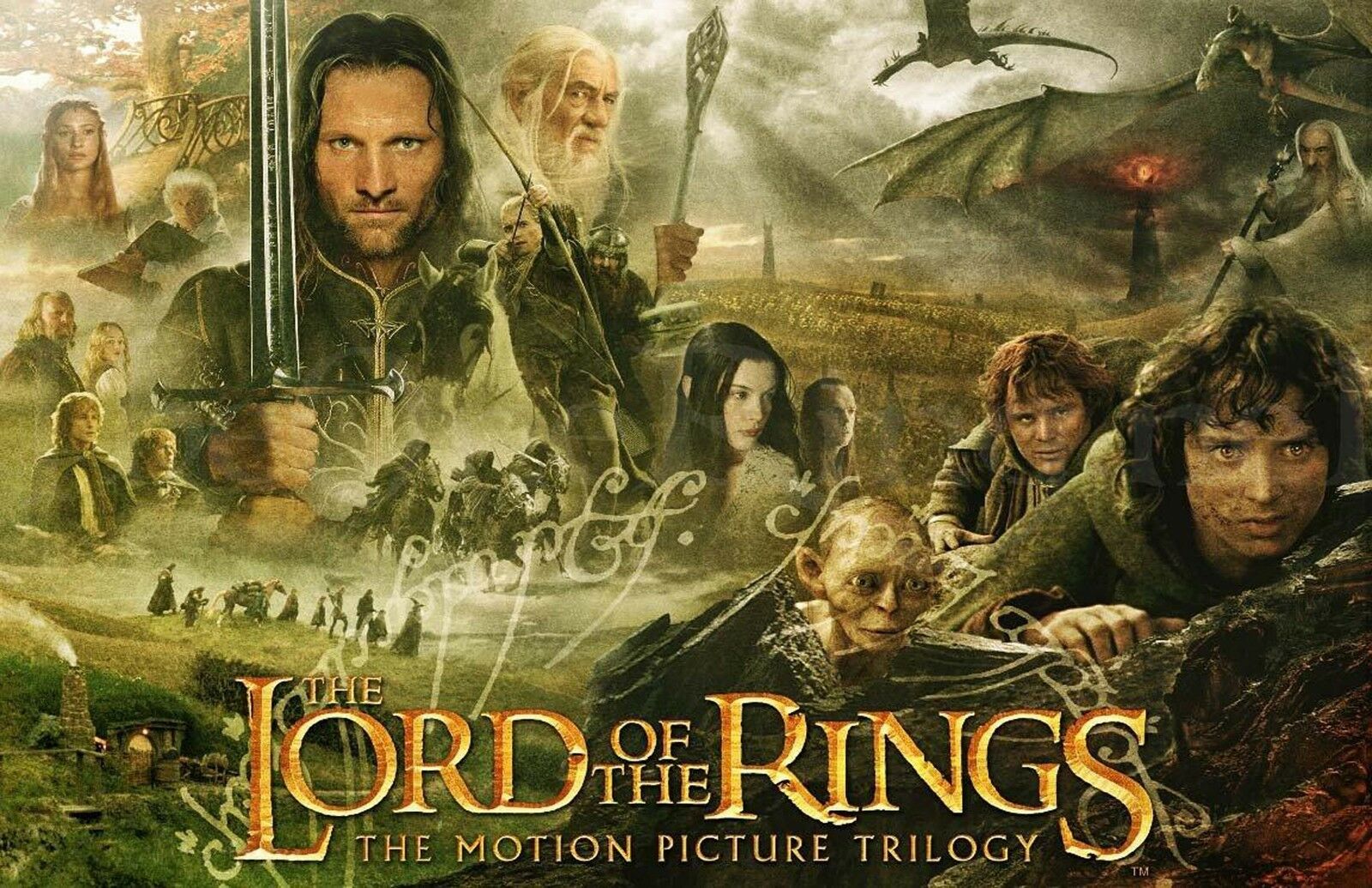 There's no way that I can't choose the Lord of the Rings trilogy for this. It is one of the only instances where I literally cannot abide the books but I absolutely love the films. I usually find it really hard to like movies that are adapted from books, but Peter Jackson improved LOTR by 1000%.
Best Animated Feature (A Book that Would Work Well in Animated Format)
I would literally not stop screaming if the Edge Chronicles ever got made into animated movies. They are literally shining treasures of books which everyone should read, and which should definitely be made into animated movies because the creatures in them are just too good to miss out on.
Best Director (A Writer You Just Discovered)
I have to mention Failure to Communicate again and chose Kaia Sønderby for this one. She is a phenomenal writer and I honestly just want to encourage everyone to go and read this book. If you love The Long Way to a Small, Angry Planet by Becky Chambers then you will 100% also love this. Aside from Xandri as the MC, it also has loads of diverse alien species in it, diverse human races, bisexuality and polyamoury in it. IT IS TOO GOOD and Kaia's writing is golden.
Best Visual Effects (Best Action)
I know I already chose Illuminae for another category, but honestly the action in the Illuminae Files was tense a.f. The unique way that these books are laid out as well and the role that the visual has in action scenes just takes the action to a whole other level.
Best Short Film (Best Novella or Short Story)
A Mother's Milk by Heather Osborne is a short story included in this brilliant speculative fiction anthology which showcases stories about caregivers. It's one of my favourite books I've read and has so many great stories in it. It's about two aliens who are orbiting earth, Dathas and her partner Cennil. Dathas is the equivalent of an alien anthropologist who is learning about human culture through a representative from Earth and is in the process of getting permission to visit. However, Cennil has other ideas and decides to get himself pregnant, which will effectively rob Dathas of her chance as she will need to stay on board the ship in water to nurse the babies who cling to her body. Yet, her human friend raises an interesting suggestion, why can Cennil not care for the children? Is there a physiological difference that prevents him from doing so? A Mother's Milk cleverly challenges the belief that women always have to be the caregivers when there is no reason that men cannot do the same job.
Best Picture (Best Standalone)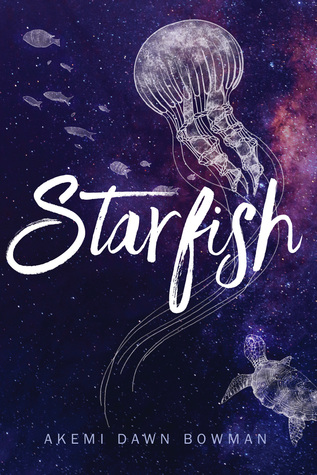 It's really difficult to actually find many standalone novels anymore but Starfish will always stand out in my mind as an exceptional example. Akemi Dawn Bowman is such a captivating writer and I love Starfish so much.
Best Documentary (Best Historical Fiction or Non-Fiction)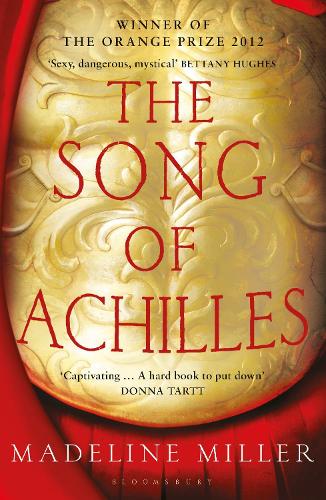 Oh come on, did you really think you'd get through a book award/book tag from me where I don't mention the Song of Achilles at least once?!
I tag:
Lashaan & Trang – Don't if you all do book tags but I have a feeling you'd have some kickass answers for this
---