Contrary to what some people may think, book blogging is hard and more time-consuming than you might at first realize. A lot of effort goes into creating content, posting regularly, sharing posts on various social media platforms, responding to comments, requesting ARCs, and, of course, reading. So today I wanted to talk to you all about the constant battle I seem to face between reading and actually getting around to writing those pesky reviews…
In the beginning, there were only 25 books…
When I first dipped my toe into the book blogging pool I was in the throes of finishing my final year at university. All of my time was dedicated to writing essays, revising for exams, crying, trying to get some sleep, dissertation depression, and more writing. I barely had time to pet my dog let alone read a book!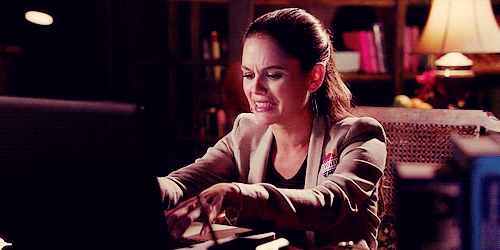 It wasn't until the latter part of last year, once university was finally over and done with, that I actually had time to start reading more books and actually posting content on my blog. Even so, I only managed to read 25 books throughout the entire year so it was fairly easy to keep up with reviews.
Then the book bug bit me and I've been drowning ever since…
When I was only reading one or two books a month it was easy peasy to keep up with my reviews and I wasn't really posting a lot of other content either. As of May 2018 though I have read 36 books already, most of which I still haven't gotten around to reviewing, and I am posting content a lot more regularly. I don't plan to review every single book I read, at least not on this blog (Goodreads is a different story), but I would at least like to review some books. Lately, I've been really slow to review books which leads to reviewing chaos… I end up picking up books before I get round to reviewing the one I just finished, ARCs and library books pour in through the cracks, I get busy with other blogging posts, and before I know it I'm 6-7 reviews behind!
Are reviews even important?
The ever wonderful Marie wrote a really great post recently called 'Do you have to review books to be a book blogger?' Yep, Marie really does ask the real questions! It was a really interesting read because I'm sure we all assume that in order to be a book blogger you have to review books…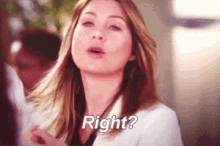 As I've spoken about before though, reviews are often the least visited posts for many bloggers. My discussion posts or articles usually get upwards of at least 30 reviews, but I might be lucky if a review gets over 10 views! Don't get me wrong, I do love writing reviews but they are often the hardest posts to write and the payback isn't very much.
Despite this, I think reviewing is an important part of a book bloggers life. It's one of the main ways that new bloggers get started, publishers use reviews to determine whether they'll approve you for an ARC, and they can convince new people to pick up a book they otherwise wouldn't have considered! It's something I definitely want to continue doing but how on earth do you find the time to review in amongst reading?! I love being able to read so many more books now but it's definitely been a struggle to fit reviewing in amongst reading and other book blog content.
So, when is the best time to review?
I used to review immediately after finishing a book but I found that I often finish books late at night when I'm not getting out of bed to write a review or that I hadn't allowed my thoughts to settle before reviewing, leading to reviews and ratings I would later need to revise. But now that I've been taking the time to let feelings sink in, and inevitably pick up another book, I end up getting super behind.
I definitely need to learn to strike a better balance between reading, reviewing and posting other types of content on my blog, but how?
Do you review books on your blog? If so, do you schedule days to post up reviews or do you just review when you feel like it? How do you balance reading with reviewing?
If you don't review books or don't review them often, why not? Do you prefer to post other kinds of content or only review on Goodreads?
---