Today (June 8th) is World Oceans Day!
I have always loved and been fascinated by the ocean but sadly I don't get to have a lot of real-life interaction with it as London isn't near the ocean! Most of my interaction with the ocean comes through things like books and films so I wanted to share with you all some of my favourite ocean/water themed things!
Before we get stuck into the recommendations, let's have a quick talk about World Oceans Day and why it's important ❤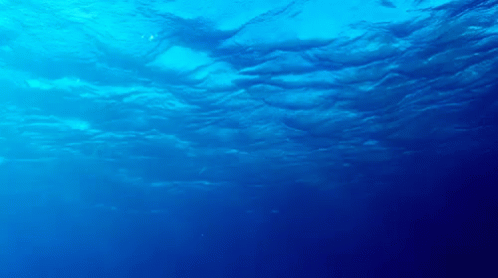 World Oceans Day
Oceans Day is a celebration of the ocean as well as a day in which we can think about what we can do to help the ocean and take action! As many of us know, the environment is constantly under threat as a result of human activity – pollution, hunting, illegal animal trade, lack of corporate responsibility – and it is the world's most vulnerable who pay the price. Although the Ocean is vital to our survival it is becoming more and more polluted with each passing day. Rubbish and toxic waste are constantly dumped in the ocean, releasing toxic chemicals into the water which harm both people and animals.
When we talk about environmental issues like water pollution, we often focus on the harm that comes to animals. Campaigns use images that show animals caught in plastic rubbish, coated in toxic waste, mass beachings, or animals being illegally hunted. These are all super, super important issues and I too am very concerned about animal welfare. However, there are also lots of examples of how environmental damage to water is causing immeasurable harm to people, such as the tragic mining disaster in Brazil's Rio Doce area which was barely reported on by the media despite it being considered the worst environmental disaster in Brazil.
But what can we do to help?
There are so, so, so many ways to help the Ocean – even if, like me, you don't live near it. The annual theme of World Ocean Day is PREVENTING PLASTIC POLLUTION. This is a main source of damage being caused to the ocean and is something which is really easy to do something about!
Plastics are not biodegradable and are extremely harmful to the environment – we need to stop using plastic!! It can feel very overwhelming to think about getting rid of a lot of the plastic in your life, the world is full of it, but even just a few small steps can really make a difference:
Use Bags for Life/paper bags/carry shopping in your rucksacks rather than keep using plastic shopping bags. These are not biodegradable and are often ingested by marine animals who mistake them for food
Cut holes in your plastic six-pack holders so they don't get caught around marine animals
Replace plastic homeware with items that are safer like ceramic and glass (rather than buying plastic cups, cutlery, toys)
RECYCLE RECYCLE RECYCLE
If you live near an ocean/lake/or any other water source you can look to see if there are any

volunteering opportunities

to help clean up your local area or help out with marine animal rescue
Always dispose of your rubbish –

DO NOT LITTER
Check out the plastic pollution resources on the World Oceans Day website for lots and lots of powerpoints, toolkits, and guides that you can look at for more information.
Recommendations
There are so many wonderful ocean/water themed books and films out there, and I personally really love content that is ocean/water themed. For my 'books with my favourite colours' TTT post, I focused on beautiful blue books – many of which were water-themed – and there are loads more for you to check out!
Special mentions in this collection of films goes to:
Blue Planet II (television documentary) – Here in the UK we cannot get enough of wildlife documentaries with David Attenborough in them and Blue Planet 2 was no different. It took the country by storm, far surpassing viewing figures for the X-Factor. The documentary's cinematography is out of this world, each episode is immersive, and the series as a whole drives home the need for us to urgently rescue our oceans.
Beasts of the Southern Wild – One of the most astounding films I have ever seen, Beasts of the Southern Wild is set in 'The Bathtub' in Louisiana's Bayou. It follows the life of little Hush Puppy, raised by an alcoholic single father in a poverty-stricken community, when the ice caps melt and flood the Bathtub. Featuring the fantastical Auroch's, heart-breaking scenes, and a stunning narrative, this is a film that will stick with you long after you've watched it.
Blackfish (documentary film) – I went to see Blackfish when it was first released in UK cinema's and I haven't been able to stop talking about it since. An expose documentary into SeaWorld after the sudden death of an experienced Orca trainer, Blackfish captures the treatment of Orca's at SeaWorld and explores the psychological damage of these intelligent beings who are kept captive for human entertainment.
Hope you've enjoyed this Oceans Day themed post!
Please share with me your favourite ocean/water themed books, films, tv shows and video games in the comments below. 
Let's get talking more about the Ocean ❤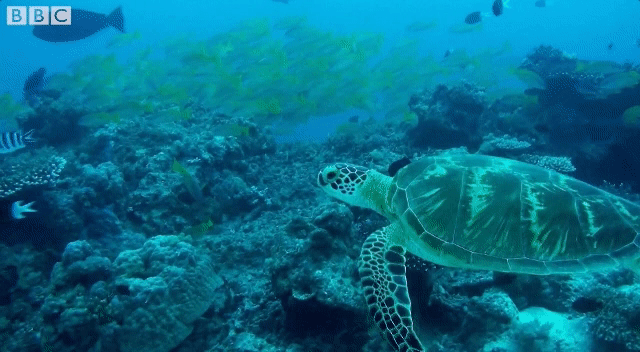 ---