This is a topic that has really been playing on my mind for a long time – to be honest, since I first joined the book community – but it can be quite a difficult topic to talk about. Before launching into a discussion I just want to make it clear that I'm not here to shame anybody's relationship with books or pass judgment on them, and I also want to ensure that we have a nice discussion about this – so please no arguing with one another!
(Content Notices: Debt, hoarding)
A big part of the book blogging community revolves around the purchasing, displaying and talking about books. All of us here love books and we obviously want to share this with each other through our blogs, Twitters, Tumblr's, and Instagrams. Buying books not only feels great because we get to own our very own copy of the book, but it is also the best way to support the authors that we love. And, of course, we then post about our purchases online to share this love with other book lovers and encourage others to buy the books too.
To me, this is really great! I love, love, love being in a community that encourages others to read, has fantastic discussions about representation in literature, and even helps writers take their first steps into creative writing.
However, I think it is also imperative to have an open, honest and supportive conversation with one another about some of the potentially negative consequences that spring from the book blogging community's relationship with books, specifically in regards to buying and collecting large amounts of books.
Finances
I want to start by talking about potential financial implications with the purchasing of large quantities of books because this is one that can very quickly lead to people getting themselves into trouble further down the line. As I mentioned before, it's great that we want to buy books and support authors but it is also important to make purchases within our own means. There have certainly been times when I've bought one or two books that I didn't really need and then this resulted in me not having money for bills or travel expenses a few weeks later.
In extreme cases, I have also seen people slide rapidly into hundreds of pounds of debt which they then really struggled to get out of because they simply could not stop themselves from buying things. They felt compelled to buy the latest new book, new game, new fan merch. One friend of mine ended up spending £200-£300 every month on fandom purchases, ended up not being able to afford her rent, and lost her home for a few months.
I know that there are certainly bloggers out there who feel so much pressure to keep up with all the latest books, for fear of missing out and/or not be able to keep up with the latest blogging discussions, that they are spending money they don't have. To me, this is a really important conversation we need to have because book buying habits have very real implications in the real world.
Lastly, I would also urge all of you with decent sized book collections to insure the contents of your home. Think about how much money your books are all worth and imagine what would happen if, god forbid, you were robbed or there was a fire/flood in your home. Make sure your collections are safe ❤
Hoarding
Hoarding is the other big issue I want to talk about today and this is the one that really sticks in my mind when it comes to the book blogging community. It's something that many of us joke about, calling ourselves dragons or talking about our book 'hoards', but this is a very real issue for some out there who may be suffering in silence because they feel that it's not acceptable to talk about. The book blogging community is full of images upon images of people's bookshelves which are crammed with books. Bookshelves which are overflowing with hundreds of books, many of which haven't been read, and yet we continue to buy even more books.
Think about your collection of books at home – how many of those books have you read? Are you continuing to buy books even when you don't have the money/space/time to read the ones you already own? If there are books you own that you aren't likely to read would you be willing to get rid of them?
According to the International OCD Foundation, about 1 in 50 people exhibit hoarding behaviors but it may also be as high as 1 in 20 people. Hoarding is a serious disorder which can become severe if left to continue for a long period of time and it gets more difficult to treat the longer it goes on for.
If you feel like you might be a hoarder, or are starting to develop hoarding behaviors when it comes to books (or anything else for that matter) then the first thing I would encourage you to do is to not feel ashamed and to know you're not alone. Speaking about hoarding can be very difficult, especially in a community where it seems like we (unintentionally) encourage each other to keep buying books, but it's important to talk about it. I know that I have a very obsessive personality and this can manifest itself in hoarding like behaviors. In the past, it has been something very difficult for me to confront, and it has only been with the support of my partner that I have been able to develop more healthy habits. It's not something that I would ever wish anyone to suffer with alone, and it is definitely something I wish that we would talk about more in the book blogging community.
It's my hope that my beginning a discussion like this we can start to raise more awareness about how our activities online can sometimes promote unhealthy behaviors around books and that there are things that we can do to combat this. One of the main ways we can do this is to start talking about with each other ❤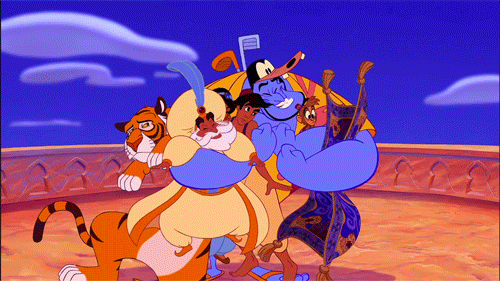 Some other tips include:
Selling or donating books you know you won't read
Donating anticipated new releases to disadvantaged children and young people when you've finished reading them
Setting yourself a limit of how much you will spend on books each month or how many books you can buy to prevent going overboard
Adhering to a book buying ban until you have read a specified amount of the books you already own
If you have access to a library, consider borrowing the book rather than buying it
Consider the environmental impact that your book buying has. Would it be better to buy certain books as ebooks to prevent the number of trees being used for books? If you want to get rid of some books, make sure you recycle them rather than throw them in the bin
Continue to share posts which encourage clearing out unwanted books, through things like down the TBR hole and book unhauls, rather than only focusing on book purchases
Speak openly about your experiences, especially for those of us who feel under pressure to keep up appearances through social media
Seek help if you find yourself accumulating financial debt or exhibiting hoarding behaviors
How do you feel about the atmosphere within the book blogging community in relation to bookish habits?
Do you agree with the things discussed or do you have a different perspective?
Are there any other issues that you think we need to talk about more with each other?
---
GOODREADS / TWITTER / INSTAGRAM / AMAZON / PATREON