Today is Autistic Pride Day!!
Even though I do a little something for LGBTQ+ Pride most years, whether it's attending Pride events or reading LGBTQ+ books throughout the month, I haven't ever taken any steps to celebrate Autistic Pride even though it's a really important day. Pride events are all too often geared towards non-Autistic people with lots of loud music, too many people, and absolutely no Autistic representation. Even within the book community, Autistic representation during Pride month is severely lacking so I wanted to shine the spotlight on one of my favourite Autistic queer series – Xandri Corelel – by Kaia Sønderby. 
Set in the far future where genetic engineering has been used to practically eradicate all disabilities, the Xandri Corelel series follows the life of Xandri – one of the last disabled people in the universe who were all born during a time when having "natural children" was all the rage and resulted in the birth of disabled children for a short time.
Xandri Corelel is an amazing autistic woman who finds herself being recruited by Captain Chui aboard the Carpathia, a first contact ship. All too aware of her "failings", Xandri feels like she will never fit in and find her place in this huge universe but Captain Chui (and her crew) have other ideas. The first three books in the series follow Xandri's first few years aboard the Carpathia – where she officially becomes part of the crew and finds herself confronting new and challenging diplomatic situations.
Growing up, I rarely came across autistic representation in fiction and if I did it was through books like The Curious Incident of the Dog in the Night-Time, representation which presented all autistic people as the "default" – male, white, 'Rainman' types who were mathematical genius' and possessed absolutely no social skills or interest in other people. None of these people were me and so for a long, long, long time I lived my life completely in the dark about the fact that I was autistic. Having slowly come to terms with this over the past few years has been a bit of a bumpy journey and part of that is because I never see myself in society or in the fiction that I love. The lack of representation caused me to constantly doubt myself and feel very isolated.
Prior to reading Failure to Communicate (#1), I had never read a story which spoke so strongly to me. I saw myself reflected in Xandri in a way that I have never, ever felt with any other character. Kaia Sønderby writes so authentically and so brilliantly that she has officially become one of my favourite writers. I cannot even begin to explain how important it has been for me to be able to see a character who acts, feels and thinks in a way which is very much like me. At all times Xandri is an incredibly complex character with complex needs, desires, and quirks. I *loved* how much we got to know Xandri as a character and also got to experience through her. From sensory overloads, meltdowns, painful eye contact, the need for reassuring textures and tastes, difficulties with communication… that's just skimming over the surface.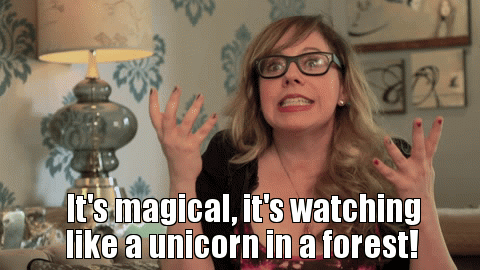 One of the things that I love the absolute most about this series is that Xandri is an incredibly talented xenoanthropologist, who becomes the head of Xeno-Liaisons in Failure to Communicate. Through her honed skills, empathy and natural intuition, Xandri quickly becomes an undeniable asset in alien relations and diplomacy who is often able to achieve outcomes that wouldn't be possible but for her. She not only has a job which is all about communication, something which Xandri constantly pokes fun at as this is something that "autistic people are unable to do", but she is at THE TOP OF HER PROFESSION. I can't even explain how amazing that made me feel or how important it is. There are so many myths about autistic people, such as that women aren't autistic and none of us have any communication skills, and I adore the fact that this is confronted time and time again across the series, dealing extensively with other people's reactions to Xandri's autism including judgemental colleagues, overt discrimination, and prejudice, but also love, support, and encouragement from her team.
But wait… because there's more! Because the Xandri Corelel series is also exceedingly queer. Xandri is a bisexual woman who expresses attraction to both male and female characters in the series, and this made my little bisexual heart sing with joy. Not only that, but the presentation is beautiful, validating and polyamorous which just makes it even better. Too often, diversity is treated like a tick-boxing exercise where one rep is apparently enough but there is so much diversity in the Xandri Corelel series including racial diversity, different sexual orientations, and a vast array of human and alien bodies, languages and cultures. And all of it is so authentically rich.
I've said quite a lot of words but honestly, this series is one of the best things I have ever come across and I just want to share my love for it with you all. Please, please do consider picking up a copy of the books. Each book is super cheap on Amazon as an ebook, and Kaia has just released a paperback version of Failure to Communicate as well! Kaia is a really, really wonderful author who deserves so much more recognition than she currently gets. Her books are incredibly well-written, super diverse and validating, have fantastic world-building and basically everything you could want!
Testing Pandora (#0) – goodreads / amazon
Failure to Communicate (#1) – goodreads / amazon
Tone of Voice (#2) – goodreads / amazon
Hope you enjoyed this post and have a great Autistic Pride Day!


Let me know if you've read any books with great Autistic rep and/or Autistic Queer rep
---