It's been a while since I've done a book tag and I saw this great one on Kat @ lifeandotherdisasters blog at the end of July so am finally getting around to doing it now!
What do you like about buying new books?
You mean, apart from everything? I'm one of those people who really loves the materiality of books (which my partner always laughs at me for!) I love the feel of a new book in my hand, the smell of it, how clean the cover is and how undamaged to the pages are before your first read. I don't usually ever buy new books either so the excitement of actually purchasing the book is a lovely novel feeling. And, of course, I love taking it home and finding a place for it on my shelves!
How often do you buy new books?
As I said, I rarely buy new books. With the exception of the books I bought at YALC, as that was a special circumstance, I've bought less than 5 new books this year! Most of the books I do buy are from charity shops, I buy ebooks in Kindle sales, and all the other books I read come from the library.
Bookstore or online book shopping – Which do you prefer?
I much, much, much prefer shopping in bookstores. There's absolutely nothing like wandering around a bookstore and looking at all of the beautiful books. Even if it's just window shopping I can spend a good hour or two just walking around, picking up books and looking at them without even buying anything. However, as I can rarely ever buy anything because of ££, I do prefer actually buying books online just purely because of cost.
Do you have a favorite bookshop?
I really love Waterstones bookshops, especially the huge one in Central London. That one literally takes me about 2-4 hours to work my way around and I can happily spend my whole day there. I prefer big, spacious bookshops as opposed to kooky, small ones because the latter makes me feel really claustrophobic and anxious. I also love anything with sofas in so I can sit around without feeling guilty while I look at books!
Do you pre-order books?
Rarely. I know, I know! I know that it massively helps authors, etc etc. But once again, actually paying able to pay full price for new books is a very new thing that we have been able to do and even then it's been very recent. The one book I did pre-order was Records of a Spaceborn Few because I NEEDED it, but part of me is also very put off over the fact pre-orders don't actually arrive on the day of release and I end up not even being able to read it first anyway…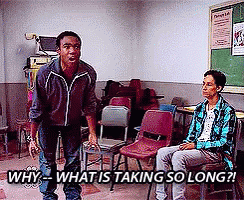 Do you have a monthly book buying limit?
I don't really have to set a limit because, again, super rare I do buy anything. If I do have to set a limit it's between £10-£20, but I usually won't even get anywhere near that amount! I also have lots of books at home that I want to read first, so that also helps me with not feeling like I need to buy any more.
How big is your wishlist?
Well I mean… technically not *too* big but that's also because I separate things into multiple wishlists rather than one big long one. I have a books wishlist, a 2018 releases wishlist, a kindle wishlist, academic books wishlist, and a RedRocketPanda wishlist which I link to on my blog!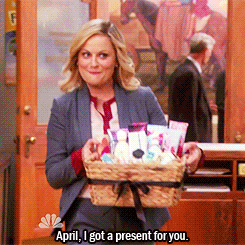 Which three books from your wishlist do you wish to own NOW?
It was SO HARD to only choose three, but these are three that I would definitely love to be able to read right this minute!
Summer Bird Blue – As you might know, I adore Akemi Dawn Bowman and am very sad that the UK has to wait until next Spring to get Summer Bird Blue over here!
Handsome Heroes and Vile Villains – I have a tonne of Disney books on my wishlists that I would love for research purposes b/c I am still entirely set on the idea of being able to write a non-fiction Disney book one day.
The Underwater Ballroom Society – I love water themed anthologies and have been wanting to read this since the moment I discovered it on amazon.
I TAG:
Ashley / Avery / Cam / Lauren / Malanie
And anyone else who wants to do this!
---