The lovely Cecelia tagged me in this tag, much to my amusement! I had been reading her answers to the questions she had been asked thinking how much I would enjoy doing the tag, only to get to the bottom and discover she had tagged me in it. Clearly, she is an amazing mind reader who knew I would enjoy answering these questions haha.
Rules:
When you are tagged, the person who tagged you provides 6 questions.
When you tag other, you provide them with different 6 questions.
The cycle continues!
Your last 5 ⭐️ (or favorite) read
I recently finished reading two 5 star reads that I absolutely adored so wanted to share them both! The Djinn Falls in Love & Other Stories is a beautifully written anthology containing djinn stories from authors all over the world. I still haven't read Caitlin Doughty's Smoke Gets in Your Eyes and Other Lessons from the Crematory but I couldn't resist buying her other book From Here to Eternity when I saw it in a charity shop and devoured it immediately. In it, mortician Caitlin travels around the world observing different cultural approaches and interactions with death.
A prediction of your next 5 ⭐️ (or favorite) read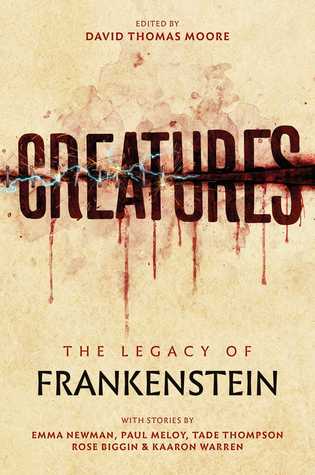 This one is really difficult to answer because I did away with my TBR a few months ago and just pick up books on a whim so have no idea what books I'll even be picking up! I do know that I'll be receiving a copy of this soon which I am absolutely thrilled about and obviously need to read it during October, so hopefully, this will be the next 5 star read!
A book from your childhood that you feel nostalgic towards
I was a bookish child so I have nostalgic memory over practically all of them. Some of the ones that I have fave nostalgic memories over though are the three shown above, The Edge Chronicles, Clarice Bean, the Animal Ark books, and The Magic Faraway Tree books!
A character you relate to best
My go-to answer for this is Lyra Belacqua from His Dark Materials. As a child, I was heartbroken that I wasn't magically cast as her in the film adaptation (although in hindsight that was clearly a blessing). I still feel like she is the one character who embodies me the most in almost every way. If I couldn't choose Lyra then another character I relate to so hard is Xandri Corelel from Failure to Communicate.
An under-marketed book you feel needs more love and attention
I don't think there will ever come a day when Failure to Communicate, and Kaia Sønderby's work in general, isn't on my list. Although I've come across a few fellow bloggers who love FtC as well I want it to get even more love. An autistic woman who is the head of Xeno-Liaisons, full of amazing alien species, and wonderful writing! The Sum of Us is a fantastic anthology that I read in 2017 and still spend a lot of time thinking about. It brings together so many enjoyable SFF stories which center disabled people, those with chronic illnesses, and carers. Lastly, Defy the Stars is actually really freaking good and I don't know why more people don't talk about?!
 2019 release that makes you giddy every time you think about it
Ngl, I don't even have any idea what books are even being released in 2019. I have been failing so hard at catching up with books released in 2017 and this year. I feel like I will definitely drown if I stop to consider 2019 as a time that is soon arriving.
This was so much fun and its great to be able to set different questions as it means we can do the tag multiple times haha! My questions are:
What are your favourite reading themes and favourite themed reads (eg. Halloween – horror, black history month – black authors, etc)?
What recommendations would you give to readers new to your favourite genre?
Who is your favourite non-human animal character?
What has been the worst book you've read this year?
If you could make a film, tv or video game adaptation of one of your favourite books, which book would it be and why?
What is one genre you just can't get into no matter how hard you try?
And I tag:
Jenna at Falling Letters
Emma at Howls Moving Library
Lauren at Northern Plunder
Aila at One Way or an Author
Anthony at Keep Reading Forward
And anyone else interested ❤
---