Hey Pandas!
I know that I say this at the end of every single month but holy hell this month went so fast and it's almost the end of the year?! How though?! I don't understand where the entire year has gone, it's gone too fast for its own good. October was a pretty good month though so here's a quick rundown of everything I got up to!
Holy crap only 2 more books to go!
Read
→ Small Island by Andrea Levy – ★★★★☆ ←
→ Invasions by Calvin Gimpelevich – ★★★★☆ ←
→ Binti by Nnedi Okorafor – ★★★★★ ←
→ In the Vanishers' Palace by Aliette de Bodard – ★★★★☆ ←
→ Creatures: The Legacy of Frankenstein ed. by David Thomas Moore – ★★★★☆ ←
→ Frankenstein by Mary Shelley – Currently Reading ←

I've had a surprisingly good reading month. As I've gone back to uni to start my Masters I wasn't sure if I would have enough time to keep up with my fictional reading but I think I've done pretty well! By the end of the month (31st) I will have read 2 books for Black History Month, 2 ARCs, and 2 Halloween reads! Unfortunately, I am still stuck on Defy the Worlds and need to actually finish it at some point next month…
On the Blog
Invasions by Calvin Gimpelevich
Mini Reviews: The Tensorate Series by J.Y Yang
The Djinn Falls in Love & Other Stories ed by Mahvesh Murad and Jared Shurin
Recent Discoveries I'm Most Excited About
I feel pretty happy looking back over all of the content I posted this month as I was going through a bit of a chaotic spell with regular posting. Next month I want to try and focus on continuing a good output but also throwing in more unique articles as well as officially launching my sensitivity reading service!
Hope everyone has had a great October and Happy Halloween to everyone!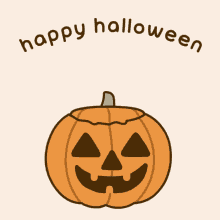 ---