Hey friends, welcome to The Sunday Post – a weekly meme hosted by Caffeinated Book Reviewer to share all the weekly news and feels!
I am very happy that is finally reading week even though I still have a lot of work to do during this week. Things on my course are about to ramp up about 100% once reading week is over as I have to start putting together my funding proposal and apply for my PhD so it's going to be super stressful, so having this week as a little bit of breathing space before that happens is going to be nice. It also gives me a chance to catch up on all of the reviews, reading and such that I put off this week!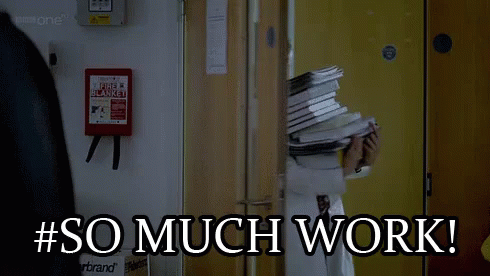 Books, Books, Books
This week has been such a slow reading week because I've been stuck on Frankenstein since last weekend! I had hoped to finish it before Halloween but volume 2 dragged so bad and put me in a bit of a reading slump. While I'm still battling through it, I decided to start my first #mythothon book – The Princess Diaries! I'm doing a nostalgia re-read with a friend and it's so good although Lilly is a lot more awful than I remembered her to be…
I also picked up 3 books from the library because I am WEAK although, in my defence, 2 of them are for the #mythothon and 1 of them is What If Its Us? which I have really wanted to read after seeing all of the mixed reviews of it!
Games
I haven't had time to watch anything this week but part of that is because I've been playing more games! I got completely sucked into the absolute weirdness of Hatoful Boyfriend during the week (wtf is going on at that school?!) and this weekend finally decided to give The Sims 4 a go again with an adorable new character. I really don't love it as much as The Sims 3, like… at all, but I'm trying to get over my initial dislike to discover some of the new things it offers.
Other News
It's been really nice catching up with all the posts from this week but I'd love to hear what you're reading/playing/watching/doing at the moment or anything you're excited about in the coming week!
---