What better way to start ramping up the Christmas cheer in anticipation of Christmas next Tuesday than to do this amazing tag?! This great tag was created by the wonderful Jenn, and although I wasn't tagged in it I've seen quite a few friends participating in this and it looks really fun.
Hope you all enjoy finding our whether I'm a nice or naughty reader, haha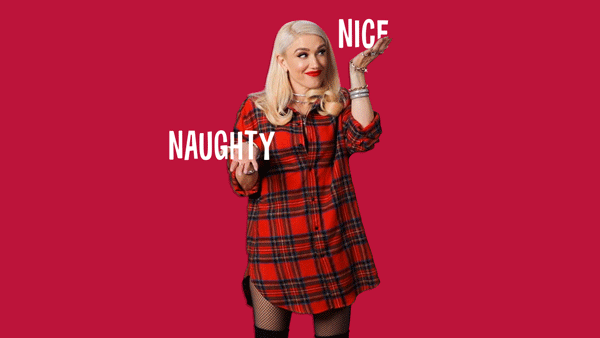 RULES:
tag & link the person who tagged you
tag & link the creator
cross off the ones you've done
tag 10 people!
Received an ARC and not reviewed it ✅
Yes, but this is due to not getting round to reading and/or reviewing them yet rather than not wanting to read and/or review them! I have some incredible ARCs that I'm looking forward to catching up with them during the late-a-thon in January ❤
Have less than 60% feedback rating on Netgalley ❌
I don't think my Netgalley score has been below 70% and I went on a little reviewing spree earlier in the year to finally push my score up over 80%.
Rated a book on Goodreads and promised a full review was to come on your blog (and never did) ✅
I am the absolute worst at this. I used to be really good at reviewing things immediately, especially on Goodreads where I used to review books as soon as I finished them. However, as I started reading more books and often finished them late at night I started tagging everything RTC but usually forgot to ever come back…
Folded down the page of a book ✅
I try to avoid doing this but sometimes I just really want to mark a particular page to come back to but my sticky notes are far away from me
Accidentally spilled on a book ✅
It just happens sometimes xD
DNFed a book this year ✅
Last year I don't think I DNF'd a single book but this year I DNF'd 4, but I think that comes with the territory of reading more books?
Bought a book purely because it was pretty, with no intention of reading it ❌
Noooooo. I can't imagine ever buying a book just because it looks pretty with no intention of reading it?
Read whilst you were meant to be doing something else (like homework) ❌
I often prioritize other things over reading because I feel guilty about reading? I know that might sound really strange for someone who is a book blogger haha. I usually only read before bed and even then don't get round to it sometimes. I actually need to start carving out specific time for reading.
Skim read a book ❌
NOPE. Part of the reason I read so slowly is that I read every single sentence and sometimes have to re-read sentences if I find my mind wandering so that I can actually work out what's going on haha. Skim reading just confuses me.
Completely missed your Goodreads goal ✅
I've only met my Goodreads goal in 2017 and 2018, mostly thanks to blogging but also thanks to finishing my undergraduate degree! When I was studying I would be lucky if I read more than 5 books a year.
Borrowed a book and not returned it ❌
I've certainly taken books back late but I haven't borrowed a book and never returned it.
Broke a book buying ban ❌
I've never bought enough books to warrant having to set myself a book buying ban (yet)!
Started a review, left it for ages, then forgot what the book was about ❌
I've definitely read a book, left it too long to start the review and then forgotten what the book is about but I don't ever start reviews, stop and come back to them later. I do them all in one sitting!
Wrote in a book you were reading ✅
This is something I mostly do with books I'm reading for research because I need to be able to jot down my thoughts as I'm going otherwise all of my studious thoughts float away out of my ears by the time I get to the end of the chapter. I don't really have any need to write in my fiction books though
Finished a book and not added it to your Goodreads ❌
I have added every single book I've read since I first joined Goodreads in 2012! As I've moved around so much throughout my life, Goodreads is one of the best and easiest ways for me to keep track of the books I've read over the years.
Borrowed a book and not returned it to a friend ❌
I don't really borrow books from friends so this would be a super unlikely scenario anyway
Dodged someone asking if they can borrow a book ❌
Haha, no! I don't think anyone has ever asked to borrow a book from me? But we have a really amazing library system here in London so there's never really a need to borrow books from your friends? Also, I think we're too polite to ask to borrow books from each other haha.
Broke the spine of someone else's book ❌
Again, I don't really borrow books from other people so I don't think this has ever happened?
Took the jacket off to protect it and ended up making it more damaged ✅
Ooooohhhhhhhhh, this all the freaking time! I usually take the jackets off because I find that the book starts to slip out of its jacket and I don't want to bash the edges, but then I end up leaving the jacket in silly places (like the sofa) and it ends up getting a bit scuffed anyway…
Sat on a book accidentally ❌
I don't….think….so????
Score: 8/20
Looks like I'm actually a pretty nice reader after all!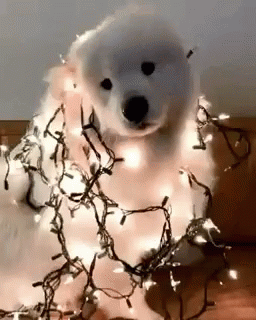 ---
GOODREADS / TWITTER / INSTAGRAM / AMAZON / PATREON