I know it's not a Thursday but Destiny tagged me in this great little Christmas tag today and it seemed like the perfect thing to post for Christmas Eve!
THE RULES:
answer the prompts
tag 3 people
leave a link to your favorite blog post YOU have written this year!
D A S H E R


a novel you sped through:
I just finished buddy reading this today with Ashley. I started reading it a little late so altogether it only took me about 4 days to read, partly because it was quite a fun read but also because the text was quite large so the 384 pages wasn't actually that long in the end!
D A N C E R


match a song to one of your favorite books:

This is such a good prompt and took me a little while to think of something. When I think about 'Like a Star' it seems like the perfect song to match with The Song of Achilles. It's got that beautiful mix of tenderness with frustration towards the person you love, it reminds me so much of the relationship between Achilles & Patroclus (and its super beautiful).
P R A N C E R


post a picture of a book with a flashy cover:
We need to talk about this stunning cover for the new book in the Tensorate Series which is coming out in 2019 because it is amaaaaazzzzinnngggggg.
V I X E N


your favorite "femme fatale" from a novel:
Oooh this one is pretty hard but I'm going to say Ela from Skullsworn because I thought of her first and also I loved her character.
C O M E T


a book that's on your wishlist:
Like Destiny, I have an Amazon wishlist devoted to books… In fact, I have several wishlists for various books haha. I have ones for general books, 2018 and 2019 releases, academic books, and kindle books!
C U P I D


a book that you adore (and tell us why!):
I was tempted to go with one of my usual answers (The Long Way…, SoA, Failure to Communicate, etc) but I really want to go with one of my winter favorites instead! I adored The Bear and the Nightingale and can't wait to read the next book ASAP.
D O N N E R


your favorite premiere novel in a series:
I am absolutely atrocious when it comes to reading series and constantly fall victim to the curse of the second book. One series that I LOVE though and that has an incredible first book is Saga Volume One. No, it's not a novel but its definitely one of the best first installments of a series!
B L I T Z E N


name an author who's smokin' hot:
Ok, so I have a pretty huge crush on both Akemi Dawn Bowman and Adam Silvera but ssshhhh you didn't hear that from me 😉
T A G S
As it's Christmas Eve, I won't tag anyone because I'm sure you're all busy preparing for tomorrow. As for me, I now only have 10 minutes left to wait until Christmas day so…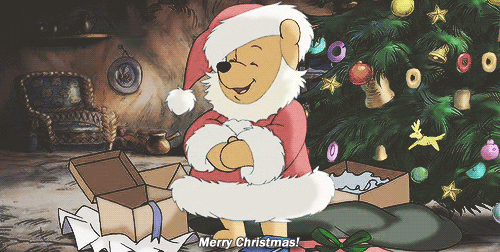 ---
GOODREADS / TWITTER / INSTAGRAM / AMAZON / PATREON