Hello, new year friendos!
I have honestly been so looking forward to my January TBR for the past few weeks because it meant that the late-a-thon would finally be here to rescue me from my overdue ARCs. Destiny knows what we all need to get our 2019 off to the right start.
I've been incredibly fortunate to receive some excellent ARCs throughout 2018 and I have been feeling super guilty about how long some of them have been waiting for me to read and review them. I'm hoping that the late-a-thon will serve its purpose of helping me catch up on those pesky overdue ARCs, meaning that I can finally review them (sorry authors and publishers!) and move onto my more recent ARCs.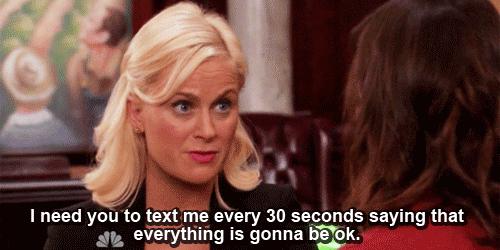 State of my ARC
I currently have 20 unread ARCs which I received from Netgalley, authors and publishers in 2018 which fit into 3 categories.
Overdue: 9 of these are overdue their review dates and these are the ones that I will be prioritizing as they were time-specific deadlines which I didn't meet
Review Copies: I have another 7 books I received last year from publishers which I requested but which I requested long after their publication date – these review copies need to be read soon but aren't as urgent as overdue ARCs
Not Yet Due: Finally, I have 4 ARCs which are due in February and March, so I will be prioritizing these over review copies to ensure I read and review them on time and fitting them around my overdue books!
For more info about ARC statistics and copies, check out my last State of the ARC post of 2018!
Late-a-thon TBR
So, what books am I actually planning to read for the late-a-thon? These are my long overdue ARCs that I'm praying I can tackle this month along with their respective review dates. Some of them I did receive after their publication date so I have adjusted the deadlines.
These first 5 are my main priorities as they were due prior to October 2018!
Defy the Worlds: due 5th June 2018
Free Chocolate: due 28th June 2018
Tempests and Slaughter: due 5th July 2018
Brave New Girls: Tales of Heroines who Hack: due 20th July 2018
The Science of Science Fiction: due 29th September 2018
These 4 are still priorities but are from post-October 2018 so less urgent. If I can get to them this month it will be a bonus!
Shades within Us: due 1st November 2018
A Spy in the Deep: due 10th November 2018
Talk Softly and Carry your Big Stick with Pride: due 13th November 2018
Young Explorer's Adventure Guide Vol 5: due 29th December 2018

Lastly, I'm planning to publish my review for the brilliant The Outcast Hours on the 12th February, so I need to ensure that I have read it by then. This will be one of my priority ARCs for the end of the month, not an overdue ARC but I'm including it as good planning will ensure it doesn't become an overdue ARC!
Those are my priority reads for the late-a-thon this month. If you want to sign up for the late-a-thon too then head on over to Destiny's announcement post to find out more, sign-ups close on the 15th January, and good luck to anyone else taking part. This month is going to be super busy for me as I have to submit my PhD application and I have a report due on at the end of the month, so fingers crossed I can balance everything!
Drop me a comment to let me know if you're also participating and what overdue ARCs you're catching up with this month ❤
---