As I'm sure you've noticed by now, I'm a gamer as well as a reader! However, my gaming often gets put aside for reading so one of my goals for this year was not only to play more video games but also blog more about video games. Although I already write articles for Sidequest, a great website which focuses on the unconventional in gaming and centers marginalized voices, I want to share more about gaming here on my blog as well. Video games have always been such a huge part of my life, so much so that I am (hopefully) doing a PhD about them, and so I'm aiming to make a lot more time for them in 2019.
Inspired by Becca and Destiny's posts, I thought it would be cool to kick off my video game blogging and the year with a little list of the backlist and new release games I'm looking forward to playing in 2019. Obviously this isn't the entire list because I don't want to keep you here all day, so if you're curious ask in the comments.
Pokemon Let's Go! Eevee
This is the main game that I am super hyped to play this year. I don't yet own a Switch but I promised myself that once I submit my PhD application and research proposal on the 11th January I'll treat myself to one and, of course, Let's Go! Eevee is the first game I'm going to be playing.
The Outer Worlds (2019)
I almost SCREAMED when I saw the trailer for this drop at The Game Awards last month. From the creators of the Fallout franchise, The Outer Worlds looks to be one of the biggest games of the year. It also has all of the A* aesthetics and humor of Fallout, and basically looks like Fallout in space which I am HERE FOR.
God of War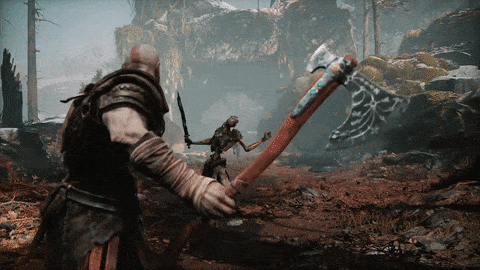 I loved the look of God of War when I saw it's launch trailer at E3 in 2017 but I couldn't afford the £50 price tag of the game throughout most of 2018. Thankfully, the price has now come down and I want to definitely make time for it this year. The screenshots Tecsie had been sharing of it look stunning and I've heard great things about its story.
Ori and the Blind Forest (finish) and Ori and the Will of the Wisps (2019)
Ori and the Blind Forest is an outstanding game in basically every single aspect. It absolutely kills my heart dead but its super worth it and the game is absolutely beautiful. Unfortunately, I couldn't finish my game due to a file corruption but with the next Ori game set for release this year, I want to go back and actually finish it.
The Last Guardian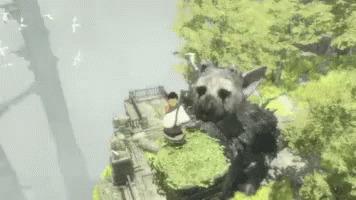 Another game that I loved the look of when it first came out but couldn't afford it at the time! My partner bought me a copy of The Last Guardian for Christmas and I'm excited to play it. The Guardian is so adorable!
Stardew Valley
I started playing Stardew Valley last year and I loved it so much but I was finding it quite hard to play on the computer. It's another game that I'm looking forward to playing on the Switch as I think the controls will be much more comfortable and it means I can farm on the go!
Horizon: Zero Dawn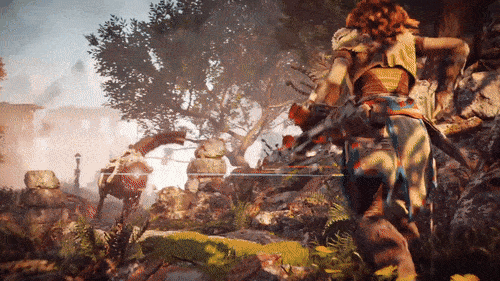 Whenever I think about Horizon: Zero Dawn I kick myself because I actually got the game shortly after it was first released, started playing it, and then just… stopped for some reason and I haven't picked it up since. I want to replay the beginning and actually finish it this time!
Moon Hunters
Someone on the Sidequest team recommended this cute little RPG and it sounded really neat so I bought it in the Steam sale to play with my friends. It's described as a 'co-op personality test about exploring an ancient, occult world in 5 days'. It seems that the decisions you make it the game weaves a legacy and every time you play it builds upon each previous story?
Dishonored 
Another game where I literally played about half of it but then put it aside and didn't pick it up again and now I'm so behind on the Dishonored series. I love the aesthetics of this series though and the story is interesting so I want to (re)play it to the end.
Rakuen
I watched a little bit of this while Cry (Cryoatic) was streaming it last year, it looked super cute and I saw it in a Steam sale so thought I'd get it. It looks like another cute little game to play this year.
Currently Playing
Far Cry 5 and Hollow Knight
These are 2 games that I also had on my list to play this year but I'm already playing them so am adding them separately. Far Cry 5 was one of my most anticipated gaming releases of last year and I was nervous in case it didn't live up to my expectations but it is SO GOOD and I'm loving it. Hollow Knight has also been really enjoyable, it's very similar to Ori and the Blind Forest in terms of aesthetics and game mechanics, which I both love, but I'm at a bit where its starting to get pretty hard! 
That's my list of the main games I want to get round to this year. There are obviously loads more, but I think (like reading) the best approach to catching up on my backlist games and keeping up with new ones will be setting a TBR each month and going through them systematically.
Let me know if you've played any of these/want to play any of these and what games you're planning on playing this year ❤
---
GOODREADS / TWITTER / INSTAGRAM / AMAZON / PATREON