Top 10 Tuesday is a weekly book tag that was run by The Broke and the Bookish but has now moved to That Artsy Reader Girl. Each week she provides a different bookish theme those deep-seated desires to list! Anyone is welcome to join in on their blog, in the comments or any other way. 
– Top 10 Most Anticipated Releases of 2019 –
Today truly is the day of 2019 anticipated releases posts and its been so fun to look through everyone else's posts to see what releases they're most excited about. As for me, I've been using Kaleena's handy spreadsheet to keep track of all of the new releases I've been looking forward which means my list is already ready to go. Most surprising is that this year there is hardly any YA on this list, might it be that my YA days are slowly drawing to a close?! This year looks to definitely be the year of SFF.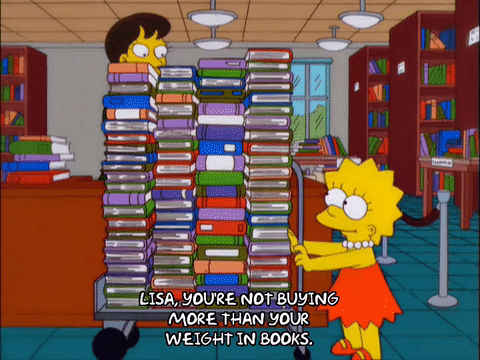 A Memory Called Empire by Arkady Martine – March
The 'accidental' death of an ambassador, political instability in the Teixccalaanli imperial court, technological secrets and human-alien relations. I do not think I have ever clicked the 'request' button on Netgalley so hard or so quickly after reading a book description. A Memory Called Empire was entirely off my radar until I saw it available for request and I am super hyped over receiving an ARC of it.

New Suns: Original Speculative Fiction by People of Colour – edited by Nisi Shawl March
New Suns is a 2019 release that I have been hyping up since last year and I want more people to be excited about it! It sounds like its going to be amazing and the cover is so beautiful.

The Dragon Republic by R.F Kuang – August
I only just finished reading The Poppy War and oh.my.god it was phenomenal. R.F Kuang is an outstanding writer and TPW blew me away in so many ways. As soon as I finished reading it I wanted to pick up the next book but I'm going to have to survive until August until I can get my little hands on it.

Queen's Shadow by E.K Johnston – March
I cannot explain to you how much I want the Queen's Shadow. Padme has been my favourite character in the Star Wars franchise since I was 7 years old and I am so stoked that she's finally getting her own book. I've never read anything from E.K Johnston but I've heard good things about her writing and that cover just gives me goosebumps every time I look at it.
Aurora Rising by Amie Kaufman and Jay Kristoff – May
Sign me up on the hype train for Aurora Rising please because I am HERE FOR IT. The Illuminae Files is one of the best series I've read and I can't wait to see Amie and Jay back together again for this new series.

The Outcast Hours edited by Mahvesh Murad and Jared Shurin – February
Murad and Shurin edited The Djinn Falls in Love & Other Stories, one of the best anthologies that I've read, and the publisher's kindly sent me the next anthology that they're releasing. I've spoken about it in previous posts so all I'll say is… I'm excited for it!
Children of Ruin by Adrian Tchaikovsky – May
Another amazing SFF read that I recently read and whose sequel I can't wait for. If you love science fiction, Children of Time is a must-read. It's got incredible worldbuilding, spiders in space, morally complex humans, and AI. So, so, so good.
The Ascent to Godhood by J.Y Yang – July 
Can we just talk about this freaking cover and basically how amazing J.Y Yang is?! So far the Tensorate Series has been nothing short of excellent and I'm excited to see where the story goes. If you're looking for a fantasy novella series with a great story, queer rep and a beautiful setting then you need this series in your life.

Broken Stars: Contemporary Chinese Science Fiction in Translation edited by Ken Liu – February
This year I'm looking forward to reading more translated works and Broken Stars sounds like an excellent one to kick off the year with. So much of SF, like many other genres, is dominated by western authors and it's going to be great to read some Chinese SF that has been translated into English by Ken Liu.

With the Fire on High by Elizabeth Acevedo – May 2019
I managed to completely miss The Poet X last year but there's no way I want to miss the release of Acevedo's second book With the Fire on High. I was captivated the moment I saw the cover and love the sound of everything to do with this book – the MC, her backstory, her aspirations, her family… everything. 
Honourable Mentions
It was hard to narrow this list down to 10 books because honestly, 2019 looks like its going to be an incredible year for books. There are so many diverse releases on their way, loads of exciting SFF, and lots of bookish things to look forward to. Here are a few that didn't quite make it onto my top ten list but which I am also excited for!
Are there any releases on my list that you're also anticipating or that you like the look of? 
---