Top 10 Tuesday is a weekly book tag that was run by The Broke and the Bookish but has now moved to That Artsy Reader Girl. Each week she provides a different bookish theme those deep-seated desires to list! Anyone is welcome to join in on their blog, in the comments or any other way. 
I have been discovering some excellent books lately that I have been excitedly hoarding away on my Goodreads shelves so needless to say I've been looking forward to this week's topic so I can share some of them with you. As to whether I'll ever get round to reading them… well… come and see me this time next year!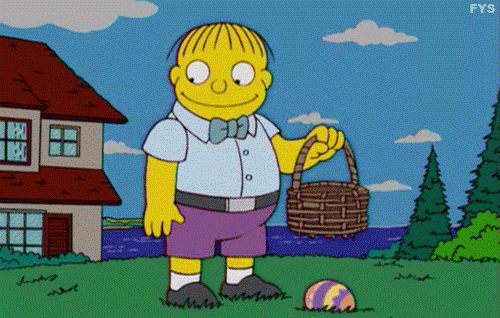 To Be Taught, If Fortunate by Becky Chambers (2019)
Hodderscape announced a few days ago that Becky Chambers will be publishing a new novella to be released later this year. Oh my god, how much did I freak out?! Obviously I immediately added it to my TBR because I am here for everything and anything by Becky.

American Cosmic by D.W Pasulka (2019)
This is a 2019 release that I stumbled upon my chance via an Edelweiss email that I really wanted to a review copy of but it only appears on the US version of the site. This book sounds not only like something I would hugely enjoy but also something relevant to my research interests. I'm crossing my fingers I can get a copy of this, review copy or otherwise!

The Exile's Gift (Numair Chronicles #2) by Tamora Pierce (2019)
I recently finished reading Tempests and Slaughter which absolutely blew me away and immediately added the second book to my TBR. I need it in my life right now please!

In Real Life by Cory Doctorow & Jen Wang (2014)
I've seen this graphic novel mentioned by a few bloggers but never paid much attention to it. After seeing Destiny's glowing review for it, I actually stopped to read more about it and it sounds like the kind of graphic novel I would love and is related to many of my interests
Postcolonialism and Science Fiction by Jessica Langer (2012)
Another one recent addition related to my research interests and another book I would love to get my hands on. Unfortunately, this fantastic book also comes with an academic price tag of £55 for a paperback edition so it's not likely something I will be able to get my hands on soon 😦
The Dragon Republic by R.F Kuang (2019)
I was a little bit late to The Poppy War party, only reading it at the beginning of this month but it was a hell of a way to start the new year. Kuang is a phenomenal writer and TPW is hands down one of the best books I've ever read so I can't wait to see how the plot progresses in the second book of the series
Gideon the Ninth by Tamsyn Muir (2019)
When I saw the cover reveal and description for this by Tor it was an immediate TBR addition. Lesbian necromancers in space. How could you not want that on your TBR?!
Foundryside by Robert Jackson Bennett (2018)
I've been debating for ages over whether to add Foundryside to my TBR and finally gave in and added it. As it's a book that I keep coming back to time and time again, I figure that might be a good sign of things to come?

Mortal Engines by Philip Reeve (2001)
I'm not sure how Mortal Engines managed to so completely miss my radar but it is finally on it thanks to the release of the film. I'm not 100% sure how I will feel about this one as I've seen some pretty lukewarm reviews from friends but if I get an opportunity to read it then I'd be interested to see what it's all about

Fourth World by Lyssa Chiavari (2015)
I love Lyssa Chiavari's short story in Brave New Girls: Tales of Heroines Who Hack and was thrilled to find out that her short story is a prelude to her book Fourth World. As I love her writing (and the characters) so much, I added the first book in the Iamos Trilogy to my TBR
---
GOODREADS / TWITTER / INSTAGRAM / AMAZON / PATREON