WWW Wednesday is hosted by Sam @ Taking on a World of Words! All you have to do is answers the following three questions:
What are you currently reading/playing?
What did you recently finish reading/playing?
What do you think you'll read/play next?
I'm continuing to have quite a difficult time at the moment as my depression has taken a bit of a nosedive, likely in response to stress around my dissertation which I've had to get an extension for. However, I've actually been able to use this time to seek solace in books rather than sitting in a massive blanket puddle not doing anything and I've been able to get a lot of reading done this week which is great!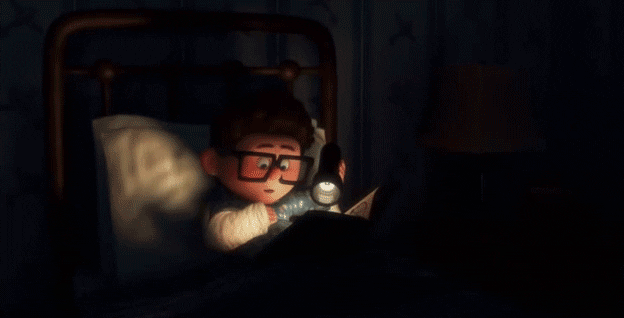 Currently Reading/Playing

I'm having a break from science-fiction at the moment and have been taking advantage of this time to read books that I've wanted to read for ages but never find the time for. Geisha, A Life (or Geisha of Gion as my copy is called) is the autobiography of Mineko Iwasaki, the geisha who Memoirs of a Geisha is based on but this time told in her own words. I didn't know until a few years ago about the controversial use of her story in Memoirs nor the existence of this autobiography so it's an important book to read

A very kind soul donated me a subscription to Uncanny Magazine in time for me to grab a copy of Disabled People Destroy Fantasy! so I've been dipping in and out of it over the past week. So far I've read Sarah Gailey's wonderful Away with the Wolves which I have so many feelings over and one of the pieces of non-fiction. Having the opportunity to read this issue, especially after listening to Elsa Sjunneson-Henry's powerful speech at the Hugo's, is incredible
Game-wise I haven't felt up to playing any video games this week so am still about halfway through Shadowrun Dragonfall. I've got a really busy week ahead of me and lots of stress next week as I try to finish my dissertation so I'm not sure if I will get time to play any games but hopefully I might be able to sneak one in.
Recently Finished
Clearing out my Goodreads TBR shelf yesterday allowed me to rediscover a few pieces of short fiction which I had added to my TBR but forgotten about. Elephants and Corpses is the first piece of fiction I've read by Kameron Hurley but I really enjoyed it. It's full of character, intriguing ideas about the nature of the body and the ability to jump between bodies, and was a great read. I'm definitely interested in reading more of Hurley's work now because of this! Elephants and Corpses was read via Tor.com for free.
Daughter of Necessity is another Tor.com short story which I read via their website and had added a few months back to my TBR, I think partly based on that gorgeous cover. It's a retelling from the perspective of Penelope as she weaves and reweaves threads of the future in the hopes of balancing her need to keep her husband Odysseus and son Telemachus safe with the safety of the city. Although it was a beautiful story, I think my enjoyment of it was impacted on my unfamiliarity with Odysseus and Penelope's story but I would be up for re-reading it again in the future if/when I can understand it better.
On Sunday, I found myself in between books and dithering over what to read next. I felt burned out from having read too much science-fiction so my partner picked Vengeance Road for me to read. A fun-looking YA Western seemed like just the kind of break I needed and oh my god I absolutely adored it. I want to write a full review for this because there's so much to say about it but yes. Vengeance Road = very, very good. I can't wait to be able to buy the companion book, Retribution Rails. Whilst reading it the name Erin Bowman sounded super familiar but I couldn't place why, it wasn't until I finished reading that I realized it's the author of Contagion, another book on my TBR I want to read so I will definitely be picking up Contagion soon as well.
I also finally finished Waste Tide which was a bit of a relief for me as I was sadly struggling with it. It was one of my most anticipated reads of 2019 and whilst I'm glad to have read it it didn't end up quite being my cup of tea. This was my first translated Chinese SF novel so there was a lot to enjoy about it on that level and I loved the environmental and class themes of the book. It was definitely more of an *adult* SF book and one which was much more of an eco-techno-thriller than SF book imo. As such, it was an interesting book to read but just not quite the right book for me.
Next Read/Play
Although I had created a September TBR for myself that has pretty much entirely gone out of the window given how SF heavy it ended up being. I've already created a rough TBR for the last few months of 2019 and have relocated a lot of the books from this month's TBR to November for Sci-Fi Month, meaning that September is now free of reading commitments. Tbh, I'm enjoying just experimenting with picking up books on a whim. I'm making some fantastic discoveries this way as well as ending up reading way more than I normally would? So who knows what my next read or play will be!
---
GOODREADS / TWITTER / INSTAGRAM / AMAZON / PATREON