Top 10 Tuesday is a weekly book tag that was run by The Broke and the Bookish but has now moved to That Artsy Reader Girl. Each week she provides a different bookish theme those deep-seated desires to list! Anyone is welcome to join in on their blog, in the comments or any other way. 
– Top 10 Books That Have Been on Your TBR the Longest –
I joined Goodreads in 2012 so it's not surprising that there are still some books on my TBR that have been there a very, very long time as I still haven't gotten round to reading them. Even though I recently gave my TBR a good clean up just before the new year, there are still some that are sitting there from 2012 so here is a selection of some of my longest stays.
I read Sabriel back in secondary school and really loved it, but never got the chance to read any of the other books in the series. I would still really like to revisit Sabriel and finish the series at some point!
2. The Edge Chronicles by Paul Stewart and Chris Riddell

Added: July 23rd 2012
A series that I absolutely loved as a child and still love as an adult. I've only read the first 5 books in the series so I have a lot of books to catch up on. It's one of the best series I think has ever been written though and have amazing illustrations.
3. The Night Circus by Erin Morgenstern

Added: July 28th 2012
I must be one of the only people left who has still not read this book and I'm kicking myself that I haven't. Despite being added to my list 6 years ago, I still see people raving about how good The Night Circus is so I've kept it hanging around!
4. The Snow Child by Eowyn Ivey

Added: July 28th 2012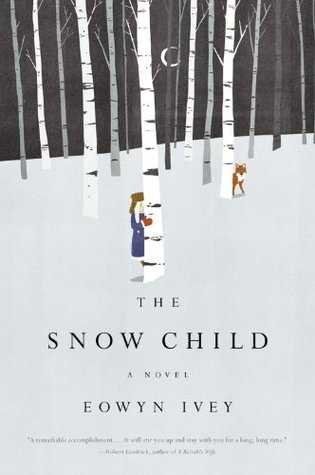 Accompanying The Night Circus is the Snow Child. Both were added at the same time and sadly both are still waiting to be read. I've heard such good things about the Snow Child as well that I've kept it around all these years.
5. The Stone Gods by Jeanette Winterson 

Added: December 23rd 2013
I added this after seeing a friend, who has excellent taste in books, rate it 4 stars on Goodreads. All I really know about it is that it's an LGBTQ sci-fi book and that's enough to sell me tbh.
Another TBR acquired through the recommendation of my excellent book taste friend. This one focuses instead on YA/child mental illness through the eyes of 10-year-old Alex whose best friend is a 9000-year-old demon. I've read some raving reviews about this book so have kept a hold of it on my TBR!
Yet another book that everyone's been raving about but that I haven't gotten around to reading. I've even owned a copy of this for the past year but haven't felt compelled to pick it up yet, even though I know it's going to be great.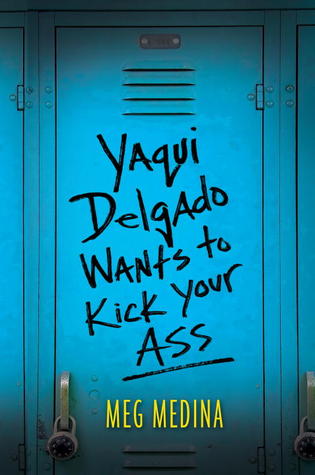 I added this to my TBR 4 years ago after I finished reading Aristotle and Dante Discover the Secrets of the Universe by Benjamin Alire Saenz, and really wanted to read more YA written by and about Latinx people.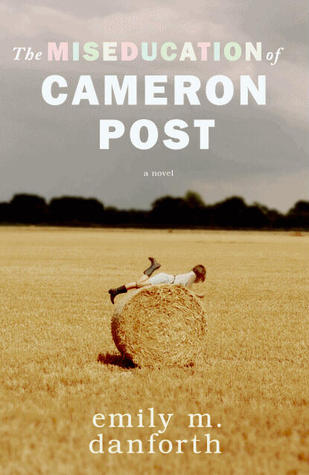 I've been really hyped about this book for the past 4 years and have no idea why I haven't gotten round to read it yet. A contemporary YA LGBTQ book, The Miseducation of Cameron Post looks to be a fantastic read that deals sensitively with a lot of difficult issues.
10. Rat Queens #3 by Kurtis J. Wiebe and Roc Upchurch

Added: March 11th 2015
My partner bought me Rat Queens #1 for our first ever Valentine's together and I loved the gory, trashiness of the Rat Queens. I haven't read past the second volume due to some controversy surrounding Roc Upchurch so I won't pick up any more volumes of this until I do further research!
---