So, I know that it's Tuesday and not Sunday BUT I do have some really exciting stuff to share with you all that couldn't wait until next week, and I was busy yesterday so didn't get the chance! So let's all just pretend it's Sunday for the duration of this post.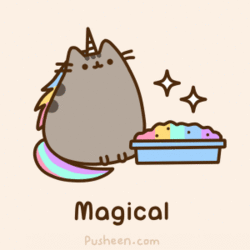 The first piece of really, really, really, really exciting news to share with you all (if you hadn't already seen on my twitter!) is that my article was published last Friday!!!! It feels so strange to have something you wrote being published and living its life out in the world where other people can read it. My article focuses on the representation of transmasculine characters in video games and uses 2 examples to look at this – Dragon Age Inquisition and Dream Daddy. You can read it HERE!
I'm so thankful to the brilliant team over at POME mag for accepting my pitch, being super supportive, and publishing my first ever article! I hope it will be the beginning of a new found confidence to keep writing and publishing content.
The second piece of super exciting news is that we are finally moving house in the next 3 weeks to an actual house with an actual private garden. We're still in the process of getting everything sorted in terms of the referencing checks so it's not 100% confirmed yet, but it should all pass okay and then we will be able to move!
Honestly, I can't even begin to explain to you all how great this is for us. We knew that we would have to move in the next month or two anyway as our contact had come to an end and our landlord sold the flat we live in, but we were dreading finding somewhere to move to as it is next to impossible to find a decent house that will actually accept a dog. We had been turned down by countless properties before this one came up and luckily the landlord really liked the sound of us so accepted us!
For the past 18 months, we have been living in a one bedroom flat on the third floor with a communal garden which sucked for a few reasons.
Having to walk up and down 3 flights of stairs several times a day when you have fibromyalgia is unbearable
Poor Achilles isn't able to hang out in the garden as it's not secure or private (and he recently ran away when we were in the garden!)
Our flat is in an awkward place where you have to walk 20 minutes to get to good transport/shops, etc which again sucks when you have a chronic illness
Our window broke in November 2017 and was never fixed by the landlord
We have had mice in the property that the landlord never sorted out
The quality of the flat isn't very nice so it's hard to keep clean and looking nice
But the house we are moving to is an actual house with a ground and first floor. A BATH (not a crusty old shower). A proper kitchen where all the drawers and cupboards have doors on them. All of the windows are intact. The garden is super secure and has lots of room for both us, Achilles and plants. There is only one step into the house. The park is literally 5 minutes around the corner. And it's down the road from two big shopping hubs with lots of shops, libraries, and transport links!
The difference that this house is going to make to each of our quality of life is just…amazing and we can't wait to move! Fingers crossed all of the referencing checks and everything else goes smoothly and nothing goes wrong now!
So that's the news I had to share with you all this week.
Sorry if things have been quiet on the blogging front. In addition to all the moving stress, I also sprained my ankle recently and have had to try to keep up with my job so it's all been quite chaotic on our end.
I hope you've all been having a great few weeks though
❤
---