This tag has come along at the perfect time as I had been planning to do a mid-year post about all the fantastic books that I've been reading this year anyway. As I love tags I can compile it all within this one post! Thanks to ReadLikeWildfire and Earl Grey Books for creating the tag! (Addition: this was much harder than I thought it was going to be! Too many good books in one year)
Where are we at?
Well, talk about PROGRESS. In 2017 I read 27 books. As of the 26th June 2018, I have already read 48 books, 2 away from my original Goodreads target. As I was closing into my goal of 50 books so quickly I decided to up it to 75 books. Last year that would have felt impossible to me but this year it seems more than achievable.
The Book Tag
1. The best book you've read so far in 2018
It was seriously hard to even narrow it down to two choices for this because I've read some amazing books this year that I absolutely fell in love with. I had to choose The Hate U Give as one the best books I've read this year for so, so many reasons. It's one of the most important books of our time and Angie Thomas is an amazingly caring, compassionate, and lovely human being. And obviously, I have to also choose Failure to Communicate as it's one of the books that I literally cannot stop talking about!
2. The best sequel you've read so far in 2018
Tbh, I am a complete trash bag who never actually follows through with series so these are the only sequels I've read, but they are also fantastic. Discovering the Illuminae Files was one of the best discoveries of the year and I adored both of these.
3. A new release you haven't read yet but really want to
This was one of my most anticipated releases of the year and I am very disappointed with myself that I haven't read it yet after all of my excitement before its release! I even got granted it on Netgalley but held off reading it for a dumb reason, so now I need to find time to actually read it soon!
4. Most anticipated release for the second half of the year
I literally cannot wait for either of these to be released. If you've been following my blog or regularly read my posts, I'm sure you have seen all my rambles about my excitement for Record of a Spaceborn Few because it is part of my favourite series EVER. As for Summer Bird Blue, I finally got hold of a copy of Starfish earlier in the year and completely fell in love with it (and Akemi). It sounds like it's going to be an amazing book.
5. Your biggest disappointment
I've been super lucky this year and haven't really encountered many books that I've been disappointed in. The only major one that sticks in my mind is Feel Free. I've heard such great things about Zadie Smith but I really did not enjoy this or her non-fiction writing at all.
6. Your biggest surprise
Another one where I couldn't narrow it down to only one choice. Obviously, I had heard so many great things about Starfish and I adored the cover, but I really wasn't sure how I would feel about it after so much hype. Needless to say, I loved it and was surprised by how much I did love it! Planetfall was a completely random request on Netgalley that I did one day based on the cover and a super brief skim over the info. I was really pleasantly surprised by how much I enjoyed it and how much fantastic rep there is in it. Lastly, I had to choose Skullsworn because that one literally a surprise! It was in my library 'blind date with a book' event and my partner chose it for me based on the tiny description given. It's not a book I would ever have picked up otherwise but I really enjoyed it and can't wait to read the other books!
7. Favorite new to you author
I spoke recently about how much I love Kaia Sønderby and why her Xandri Corelel series means so much to me, and obviously, I have to include Akemi as well. She is not only a talented writer but is seriously one of the most precious people I have ever come across.
8. New fictional crush
This one was super hard because tbh I haven't had any fictional crushes for ageeeeessssssss (in books). My most recent fictional crushes in video games though are Tali and Jack from the Mass Effect games.
9. New favorite character
This one is waaaaaay too hard to choose someone for! Off the top of my head some of my new favorite characters include Star from THUG, Xandri from Failure to Communicate, Nik and Ella from Gemina, and Vasya from The Bear and the Nightingale!
10. Book that made you cry
Ok, so this is one is more about crying in a good way because I don't really cry when reading books very much at the moment. Reading Mia's memoir brought tears to my eyes though, especially during the sections where she talks about the validation she felt when attending Nine Worlds – a convention that we both attend every year – and it made me literally burst into tears with happiness.
11. A book that made you happy
Yes, I know I'm using Failure to Communicate for literally everything at the moment but let me live my life goddamnit. Check out this post to find out more about why this book makes me so happy.
12. Favorite book to movie adaption that you've seen this year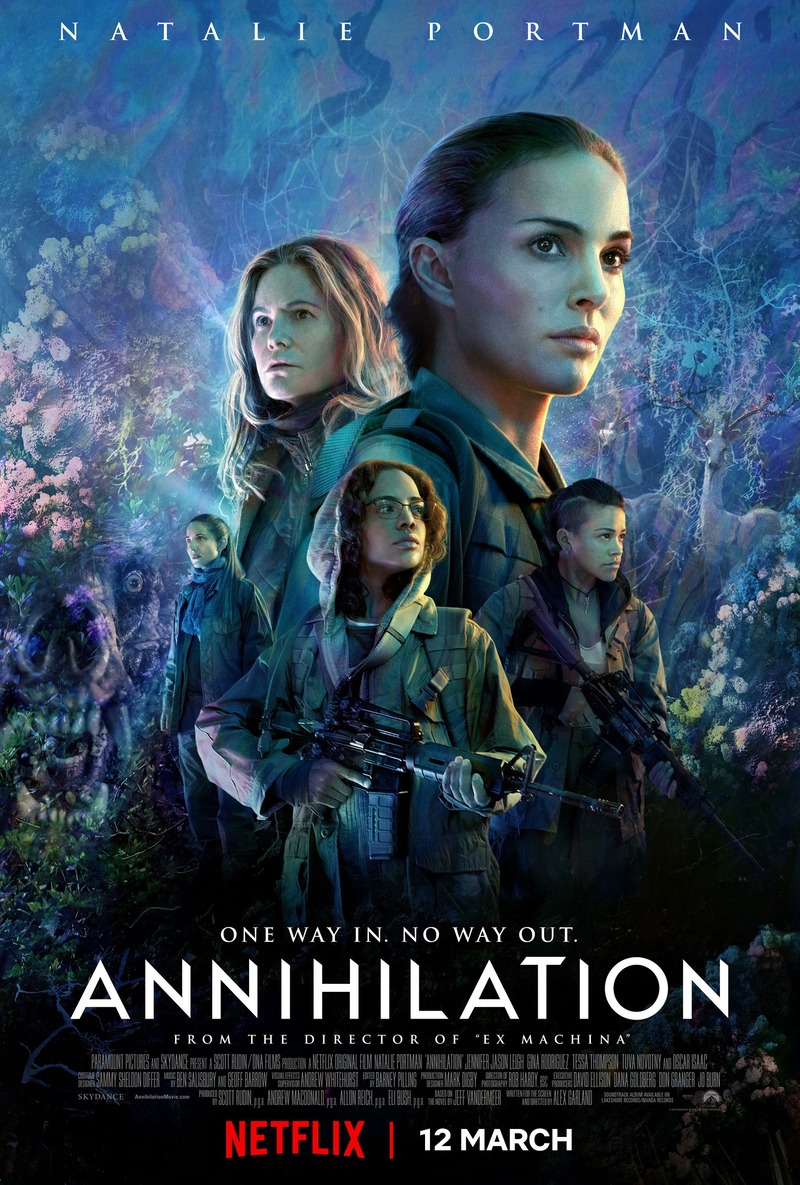 I've been terrible at watching films this year so it was hard to pick something for this one, but I did really love Annihilation. I haven't read the book yet but the film was great, I loved the fact that the entire group was made up of women, and it left me with lots of thoughts (and a major crush on the character of Gina Rodriguez)
13. Favorite post you've written this year
I have written a lot of posts this year, but some of my favourite are definitely all of my AAPI Heritage Month posts (1, 2, 3, 4)!
14. The most beautiful book you've bought this year
I didn't buy this, it was a birthday gift, but it is literally one of the most beautiful books that I own. It's so shiny!
15. What books do you need to read by the end of the year
How long do you have? :') Honestly, I have so many books I need to read this year including a bunch of series, all of my current Netgalley books, lots of my owned TBR, and new books that I've recently discovered that I can't wait to read!
What have your favourite books of 2018 been so far?
Are there any that were big disappointments to you or great new discoveries?
---