Hello friends, welcome to The Sunday Post – a weekly meme hosted by Caffeinated Book Reviewer to share all the weekly news and feels!
I've fallen a bit behind with blogging again but I have a legitimate reason this time – post-con emotions. Last weekend (10-12th August) I embarked on my yearly holiday at Nine Worlds – a fun and geeky convention where we talk (sing and quiz) about all things fandom! Nine Worlds is always the highlight of my year. It's the only convention I go to, it's the only holiday we go on, and it's been a life-changing event for me. I've made so many wonderful friends who I honestly couldn't imagine not having in my life now, it's helped me to build so much confidence around socializing with people, and it's been amazing for my academic progression. I've been fortunate enough to speak at Nine Worlds for the past 3 years in a row on all kinds of topics and it has been amazing to speak to people who enjoy my panels. It's a platform that I would never have otherwise had and I continue to be so thankful to Nine Worlds for all the great things it has given me.
Unfortunately, this year there were some very upsetting and harmful things that happened towards people of color. It's not something I want to go into in this post because I think it deserves to be given its own time and space in a separate blog. This is a post I had planned on doing last week, however, there have been a number of other important posts that have come out from others (attendees of color and organizers) that I a) didn't want to detract from and b) wanted time to properly reflect on and learn from myself before posting any kind of response. I still intend to write my own response to the things that happened at Nine Worlds 2018 but am waiting for a time when I feel I can give the topic the attention it deserves.
Post-Con feels can be exhausting and that's definitely how I feel this year due to the added emotions over the issues raised this year on top of normal post-con come down. I spent pretty much my entire week last week sleeping, laying on the sofa feeling exhausted, reading, having to take another day off of work as well as really struggling with employment generally, and pretty much feeling like a pile of poop. I think it's fair to say it hasn't been a great week for me.
BUT…
There have also been some lovely things that have happened that I want to share with you all today!
The surprise acquisition of many good books – the past week has been amazing in terms of new books and it has honestly made me feel so happy. I received two brilliant trilogies from other 9W attendees, the Tensorate Trilogy by JY Yang which I'm currently reading and the Chaos Walking series by Patrick Ness. On top of that, I literally gasped in total joy when I found a copy of An Unkindness of Ghosts by Rivers Solomon in a charity shop, and its a book I have been wanting to read for AGES. Then I also received a complete surprise book post from one of my lovely, lovely, lovely friends from 9W – a copy of Handsome Heroes and Vile Villains: Men in Disney's Feature Animation by Amy M. Davis – which is another book I have wanted for ages for many reasons and literally made my day yesterday.
Along with the sadness I have also felt really inspired by the combination of both YALC and 9W – I often struggle to motivate myself due to depression & low self-esteem, but going to conventions really inspires me. I have lots of ideas that I'm currently planning and/or working on at the moment which I'm all very excited about.
One of these is a short story I am currently working on to submit to a YA competition – It's the first piece of writing I have done for literally years so I'm not expecting any results from my submission, but the deadline has really motivated me to actually Do The Thing and I'm having a lot of fun creating my short. Now I just have to start writing it!
I'm also working on something which is Top Secret – It's not something I want to reveal just yet because I have no idea what's going on with it, whether it will go anywhere, what the timeframe will be, etc but I am working on something which I really hope you will all enjoy!
BLOG NEWS – My partner is going to give me some money to top up the Patreon money I've been saving up so that I can upgrade my WordPress account which is something that I have been wanting to do since the beginning of the year but haven't been able to afford! He's also going to help me find a new theme and redesign my blog to make it look a bit more professional which I'm really looking forward to ❤
It's been really nice to feel so motivated and inspired for once, and also see a lot of my other 9W/YALC friends feeling the same. My partner is going to help me look up some events, meetups, and exhibitions going on in London over the next few months to help me keep going with these Good Feelings so I can keep creating new things. I really want to get to a place where I can regularly create new content outside of blogging, such as articles and creative writing, and hopefully riding on the positive waves post-con will help me to achieve that.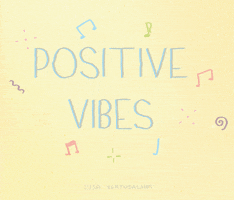 ---