Kat recently did this tag and I really loved her answers and the fun questions so decided to do it as well. It's a really nice little way to get to know someone a little better ❤
Hope you enjoy the answers!
Favourite Book of All Time
Talk about going in for the hard question first right off of the bat, especially when I have so many favourites. I think if I was only allowed to choose one I would probably have to choose The Song of Achilles by Madeline Miller? It's one of the books that has had the most impact on me as well as influenced the name of my dog 😉
Favourite Book Five Years Ago
I read The Song of Achilles is 2012 so technically it still would have been my favourite book 5 years ago still! In 2013 I also got really obsessed with The Song of Ice and Fire books, as well as The Perks of Being a Wallflower. I even have a Perks tattoo on my wrist!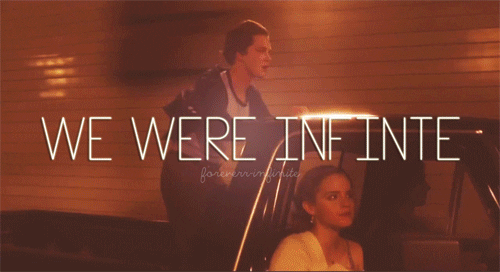 Favourite Duology/Trilogy/Series
I'm terrible at these questions because I usually fall in love with the first book in a series and then never get round to reading the other ones haha. I have read 2/3 of the Wayfarers books though and I adore that series.
Last Book You Read
I just finished reading The Boneless Mercies which I quite enjoyed. It was one of my most anticipated reads of 2018 and I was happy that I enjoyed it as most of my other most anticipated reads of 2018 really disappointed me!
Last Book of Poetry I've Read
I am definitely not a poetry reader. I think the last piece of poetry I read was in secondary school 10 years ago…
What Book Most Influenced Your Life
Hmmm… this question is really difficult?! Usually, I try to avoid answering anything with Harry Potter because a) it's overdone and b) I have so much loathing for J.K Rowling now (to the point where she's really kind of ruined the entire franchise for me) but I can't imagine not choosing one of the HP books for this. The Order of the Phoenix is definitely still one of my favourite books of all time and I still identify super hardcore with my Hogwarts house!
Book That Made You Ugly Cry
Ummm basically so many though. I get really into books and get really emotional over them. The last one I think I proper cried over though was They Both Die at the End because Adam Silvera enjoys crushing peoples hearts…
Book That Made You Laugh
I think I tend to laugh a lot less over books than I do cry… I do know that I had a few chuckles during The Boneless Mercies though as well as I'll Give you the Sun!
Character You'd Like to Be For a Day
Ummm… how hard is this question?! I don't think there's a character I would like to be, more like worlds I would want to be in and characters I would like to hang out with. I think if I had to choose someone though I'd want to be someone like the Inquisitor from Dragon Age Inquisition or Shepard in Mass Effect!
Book So Good You Dreamt About It
Definitely The Long Way to a Small, Angry Planet. I had so many great dreams after I read that book!
Book You DNFed
I try to avoid DNF'ing books as much as possible but I did DNF 4 books this year. The most recent one I DNF'd was The Gilded King by Josie Jaffrey just because it wasn't really my type of book!
What Book Are You Excited to Read
This month I'm reading two books that I've been really excited about – Children of Time by Adrian Tchaikovsky and The Poppy War by Rebecca Kuang! There are also lots of books that I am incredibly excited to read next year:
I Tag
I don't want to tag anyone in particular because I'd love to get to know all of you! So if you want to do it then consider yourself TAGGED.
---
GOODREADS / TWITTER / INSTAGRAM / AMAZON / PATREON