Down the TBR Hole was originally created by Lia @ Lost in a Story
Welcome to the second instalment of Down the TBR Hole! I can't believe I went for so long thinking that it really wasn't for me and that I had my TBR all under control myself, clearly I was deluded because my TBR keeps expanding no matter how many books I read! I found my first go at Down the TBR Hole incredibly useful so I'm back to knock a few more old books off my list.
How it works:
Go to your goodreads to-read shelf.
Order on ascending date added.

Take the first 5 (or 10 books)

Read the synopses

 

of the books

Decide: keep it

 

or should it go?

The Strange and Beautiful Sorrows of Ava Lavender by Leslye Walton
Added: December 12th 2014
This sounds like it might have been a beautiful read had I gotten round to it when I first added it to my TBR but the blurb just doesn't grab me at all now!
Verdict: Go! ❌
---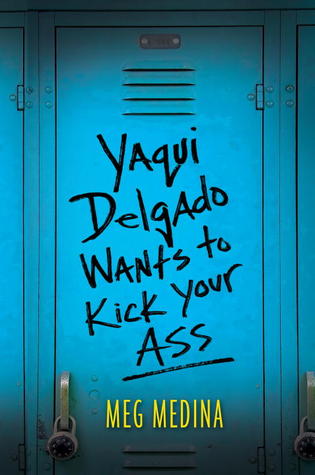 Yaqui Delgado Wants to Kick Your Ass by Meg Medina
Added: December 14th 2014
I added this shortly after finishing Aristotle and Dante and wanted to read more YA with Latinx characters. I still love the sound of this and own a copy of the book so I'm definitely keeping it
Verdict: Keep! ✅
Deadline: March 2019
---
Rat Queens #3 by Kurtis J. Wiebe and Roc Upchurch
Added: March 11th 2015
I've been very on the fence about continuing with the Rat Queens series. I loved the first two volumes, one of which my partner got me for our first ever Valentine's together, but there is so much controversy around Roc Upchurch after he was arrested for DV. Whilst Roc is no longer involved with Rat Queens, there were lots of complicated things surrounding it and I'm not sure how I feel about any of it.
Verdict: Unsure?
---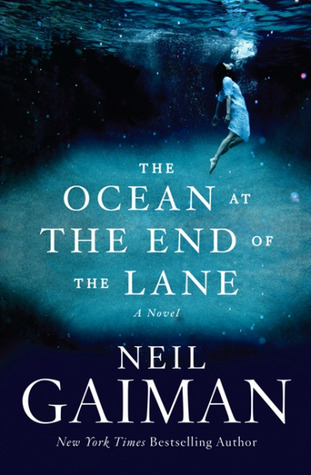 The Ocean at the End of the Lane by Neil Gaiman
Added: October 29th 2015
I think I added this when going back through past GR Choice Award Winners and wanted to read more Neil Gaiman. I actually own a copy of this book but don't think I will get round to reading it, especially as I have trouble reading any books which deal with suicide.
Verdict: Go! ❌
---
At the Water's Edge by Sara Gruen
Added: October 29th 2015
I adored Water for Elephants by Sara Gruen so when I found out she also had another book out it was an immediate auto-add. However, its sat on my TBR over the years and I've not made any moves towards buying it. The reviews on GR are pretty mediocre and the blurb doesn't cut it for me now so off it goes
Verdict: Go! ❌
---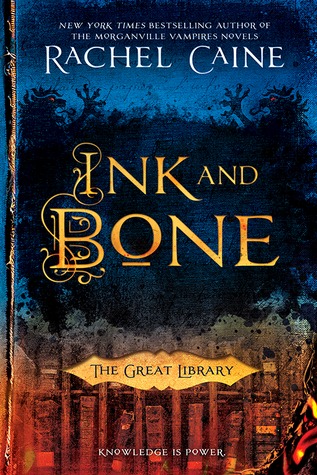 Ink and Bone: The Great Library by Rachel Caine
Added: October 29th 2015
I was initially going to remove this as the blurb doesn't immediately grab me, although it does very cool! After skimming through some of the reviews it sounds like there's some pretty nice representation in it though so I'm willing to give it a deadline for now and see how I feel later on
Verdict: Keep for now! ✅
Deadline: April 2019
---
The Fangirl's Guide to the Galaxy by Sam Maggs
Added: November 4th 2015
I loved the sound of this when I added it to my list and over the years have kept an eye out for a copy of it. However, looking back over the GR description I noticed it seems to be more about cheat codes and tips rather than a book about geek girl culture which is what I wanted. Plus it has some pretty scathing reviews from disappointed readers…
Verdict: Go! ❌
---
The Thing About Jellyfish by Ali Benjamin
Added: November 4th 2015
Definite keep! First off, that cover just blows me away every time I look at it and the story sounds beautiful. The GR description reminds me a little of I'll Give You the Sun which I loved so I'm willing to hang on for this one
Verdict: Keep! ✅
---
Rebel of the Sands by Alwyn Hamilton
Added: December 6th 2015
Another definite keep and this time I have literally no excuses as to why I haven't read it already. It sounds like the sort of book I might really enjoy, I was sent a copy of it by a #bookishwish granter, and I've saw Alwyn at YALC this year… WHAT AM I WAITING FOR?!
Verdict: Keep! ✅
Deadline: April 2019
---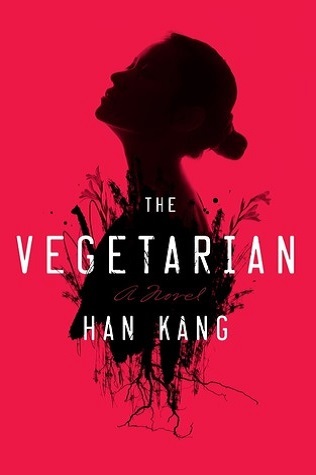 The Vegetarian by Han Kang
Added: May 31st 2016
I still really want to read this. I've considered removing it a few times but whenever I re-read the GR description it makes me immediately want to grab a copy of it to read. I don't own the book so it will be a case of if/when I can get one to read but it's another keep for now.
Verdict: Keep! ✅
Deadline: April 2019
Stats
Kept with deadline: 5/10 (50%)
Discarded: 4/10 (40%)
Undecided: 1/10 (10%)
That's all for now – I never thought I would enjoy these posts but honestly, every time I get to the bottom I just want to keep going haha. As before, let me know if there are any opinions you have on ones I've kept, removed or are undecided on!
---